Dubai rises in popularity with British tourists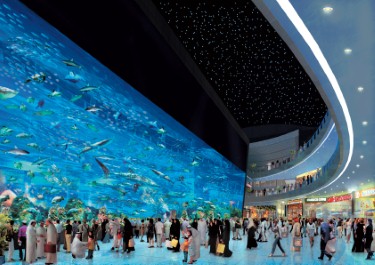 Dubai is becoming increasingly popular with British tourists as more and more Brits look to take holidays overseas and increasingly spend more on their vacations. 
According to the latest report released this week from Barclaycard, the number of overall holiday bookings made by Brits was up by some 10.3 per cent year on year, with Dubai among the few destinations that has seen a rise in the number of British nationals that have booked there. 
Barcelona remains the number one city worldwide for Brits to head to, while the top three is made up by New York and Paris. However, Dubai was one of the best performers in this year, as it climbed the rankings to hit its best position in the top ten so far. 
In 2014, Dubai was the ninth most popular place for British people to holiday. However, this year it has risen in the rankings to sit at number seven. The strengthening pound and continued strong economy in the UK means British people are increasingly looking to take holidays further afield The news goes hand in hand with the positive news that holidaying British nationals are spending more than ever before when they're away. 
Spending on hotels climbed by 7.8 per cent in the past year, compared to 4.5 per cent in the 12-month period that came before. In the first six months of this year, it was also reported that an improved economic performance back home meant that Brits abroad were spending 7.5 per cent more than they did last year in the same period. 
When it comes to specifics, the Barclaycard report stated that British people are now spending most on food, drinks and events, with 13 per cent more money going towards this in 2015 than last year.