Dubai retains ranking as world's fourth most-visited destination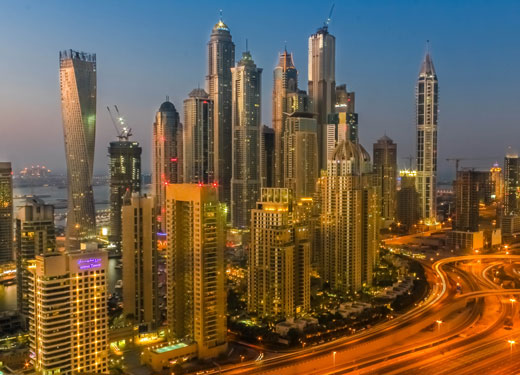 Dubai has retained its position as the fourth most-visited destination in the world, according to MasterCard's annual Global Destination Cities Index. Dubai welcomed 15.8 million visitors last year, setting a new benchmark for the city's tourism industry.
The emirate is well on track to reaching its target of 20 million visitors by 2020, the year it hosts the region's first World Expo.
Bangkok topped the rankings, with 20.04 million international visitors in 2017, ahead of London with 19.83 million and Paris with 17.44 million visitors.
Dubai outranked Singapore, which ranked fifth, followed by New York, Kuala Lumpur, Tokyo, Istanbul and Seoul.
The report predicts tourism arrivals to Dubai will rise 5.5 percent in 2018, with the average length of stay for each visitor reaching 3.5 nights.
The emirate once again topped MasterCard's ranking of destination cities by average spend per day. Visitors spent an average of $537 per day, putting the city far ahead of second-ranked Paris, which reported average spend per visitor of $301, while Singapore came in third with a figure of $286. Total international visitor spend topped $29.7 billion in Dubai in 2017, ahead of second-placed Makkah, which recorded a figure of $18.45 billion, and third-placed London with $17.45 billion.
Commenting on the results, Issam Kazim, chief executive officer of tourism body Dubai Corporation for Tourism and Commerce Marketing (DCTCM), said: "With a focus on highlighting the depth of Dubai's offering, encouraging visitors to look beyond the city's iconic landmarks, Dubai has continued to be a must-visit and must-return destination," he said in a statement.
This year's MasterCard report analysed a record 162 cities worldwide.