Dubai residents overwhelmingly happy, reveals study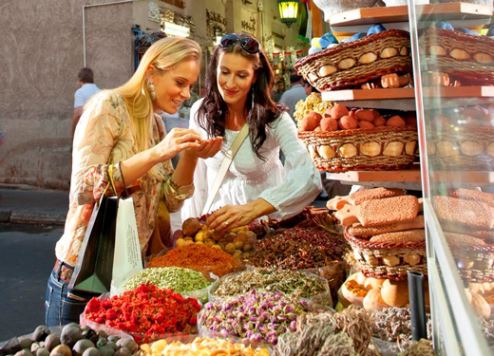 Around eight in 10 Dubai residents consider themselves happy and an overwhelming majority believe they will remain that way five years from now.
That's the upshot of a new study conducted by the Smart Dubai Office, which found 83 percent of the city's inhabitants are happy today, while 95 percent predict they'll be happy in the future.
The positive results of the 'Happiness Shapshot' were released at the first meeting of the 'Happiness Champions' for the Smart Dubai Happiness Agenda.
"The Happiness Snapshot is the next step in our continual efforts to discover and measure people's happiness," explained Smart Dubai Office director general Dr Aisha Bin Bishr.
"We will use this data to achieve our vision for 95 percent happiness in Dubai by 2021, in line with the directive of His Highness Sheikh Mohammad Bin Rashid Al Maktoum, Vice President and Prime Minister of the UAE and Ruler of Dubai."
She added: "In Dubai, we believe that happiness can be achieved; that happiness can be measured, and that we can aid our leadership to positively impact happiness for the city, through science and technology."
The survey, which was conducted during the summer, involved 2,000 Dubai residents. No further details of what the research entailed have been revealed.
However, according to Bin Bishr, the city's leaders will use the data to guide them in their decision making on new projects and to positively influence the happiness of people in Dubai.
"The Happiness Snapshot supports the Smart Dubai Happiness Agenda to discover and create a common definition for happiness in Dubai, with a scientific framework to measure and impact happiness in our unique cultural landscape," Bin Bishr added.
Representatives from 13 government entities and the Smart Dubai Office recently gathered at Dubai's trendy Al Serkal Avenue to take part in an interactive workshop to introduce the Happiness Champions to the agenda and to inspire creative dialogue on activities government entities can adopt to boost city-wide happiness.
During the workshop Bin Bishr stressed how the emirate's key stakeholders must unite to accomplish this vision.
"The Happiness Agenda is a global game-changer for Dubai, and our Happiness Champions are on the frontlines of this initiative," she said.
Happiness Champions representing the Roads and Transit Authority, Knowledge and Human Development Authority, Dubai Electricity and Water Authority, Dubai Customs, Dubai Police, Dubai Municipality, Dubai Culture, Dubai Trade, Dubai Silicon Oasis Authority, Dubai Department of Economic Development, the General Directorate of Residency and Foreigners Affairs, Dubai Tourism, and Dubai Courts participated in the first workshop.
The Smart Dubai Happiness Agenda aims to guide Dubai's smart city transformation to positively impact happiness in Dubai through a science-backed and methodical approach to discover, change, educate and measure happiness for the city.