Dubai residential rents rise by nearly 50%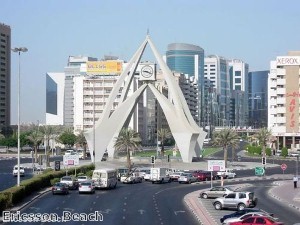 Annual rental rates in Dubai increased by almost 50 per cent in 2013.
Research by Asteco highlights the continued recovery of the real estate market, although sales prices are still 21 per cent lower than 2008's peak.
There was a strong performance in the final three months of last year, with residential sales prices up by 60 per cent year-on-year, while villas rose by around 20 per cent.
John Stevens, managing director of Asteco Property Management, said owner occupiers and investors are keen to get onto the rental property market while it is on the up, which means there will be 'better returns and potential for capital appreciation in the medium term'.
He also pointed to the increased confidence in the market as a reason for optimism with regards to 2014. With approximately 25,000 residential units forecast for completion this year, sales prices are expected to improve further.
There are a number of reasons behind Dubai's success. As well as launching the winning bid for Expo 2020 and carrying out a number of infrastructure projects, the emirate is also benefiting from political unrest in other parts of the region.
International City recorded the best figures for rental growth, with a 76 per cent increase recorded for a one-bedroom unit - it now costs up to AED 45,000 (£7,479) annually. This was followed by Jumeirah Lake Towers (50 per cent growth) and Discovery Gardens (44 per cent growth).
Despite the ongoing improvement in the residential property sector, the commercial market has remained somewhat laboured. However, improvements were made in terms of the amount of enquiries and size requirements.
In the short to medium term, Asteco thinks there will a steady improvement in this sector, with single owned and managed buildings expected to perform particularly well in the coming months.