Dubai residential market returned to health in 2013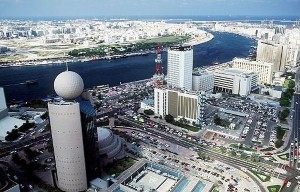 Dubai's residential market displayed a resurgent return to health during 2013.
This is according to Jones Lang LaSalle, which has released its latest Real Estate Market Overview. It shows that year-on-year prices increased by an average of 22 per cent during the first quarter of last year. Rents also improved by 17 per cent.
The recovery was felt in both prime and secondary locations, as well as developments seen to be more affordable. Analysts commented that the emirate's success in securing Expo 2020 was key to boosting confidence in the property market and caused an upsurge in the price of rentals.
Overall, apartments outperformed the villa sector during 2013, with construction projects such as the Palm Jumeirah, International City and Jumeirah Lakes Towers improving the most. While prices for both types of property increased last year, levels were still between nine and 14 per cent less than the peak of 2008.
Secondary locations enjoyed the highest level of growth over the last three months, with rental values increasing the most on a yearly basis in areas like International City, JLT and Sports City. Meanwhile, the percentage increase experienced in developments such as Dubai Marina was lower.
Around 950 residential units were handled during the last quarter of 2013, with the vast majority of projects being outside the centre of the emirate. These included projects such as the Whispering Pines, Cappadocia and the City Oasis. Meanwhile a number of buildings were also completed in Sports City.
The good news is set to continue into this year, with an additional 28,000 units scheduled to be finished by the end of 2014. This represents an increase of nearly eight per cent over the current stock. However, it is likely that some of these projects will be delayed.
Although the report on the whole painted a positive picture of the state of Dubai's residential market, it did point out that the number of developments completed last year fell by 26 per cent compared to 2012. It also warned that the rapid rise in prices and the dominance of cash buyers could result in the sector experiencing another bubble.