Dubai reports record international visitor spend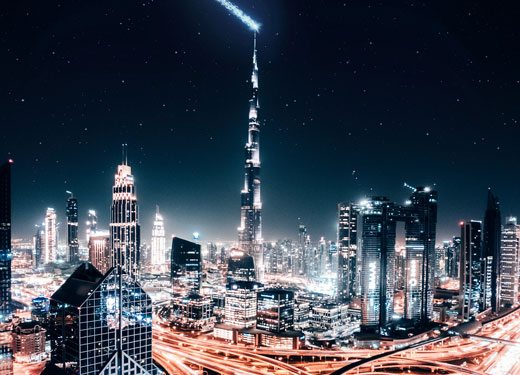 International visitors to Dubai spent a combined $30.82 billion in 2018, making the city the world's 'most-valuable' destination, according to MasterCard's latest Global Destination Cities Index.
Dubai topped the list for the fourth year in a row with average visitor spend per day reaching a record US$553, beating second-placed Makkah in Saudi Arabia, which reported total visitor expenditure of $20.09 billion and average daily spend of $135.
In terms of average daily expenditure, Paris ranked second with a figure of $296.
MasterCard predicts Dubai will further extend its lead in the rankings in 2019, with visitor expenditure forecast to rise 4.18% year-on-year.
Dubai also consolidated its position as the fourth most-visited destination on the planet, welcoming 15.92 million visitors in 2018.
Bangkok remained the world's most visited city with 22.78 million international guests, followed by Paris with 19.1 million and London with 19.09 million. Singapore rounded out the top five most popular destinations with 14.67 million visitors.
The Global Destination Cities Index ranks 200 cities based on proprietary analysis of publicly available visitor volume and spend data.
All top 10 cities welcomed more international overnight visitors in 2018 than 2017, with the exception of London, which reported a YoY decline of nearly 4%. MasterCard's forecast for 2019 indicates across-the-board growth, with Tokyo expecting the largest uptick in visitors, the firm said in a statement.
Top Cities by Dollars Spent in 2018

 

2018 International Overnight Visitor Spend (USD)

Forecast for 2019

Average Spend by Day (USD)

Dubai

$30.82 billion

4.18%

$553

Makkah, Saudi Arabia

$20.09 billion

7.94%

$135

Bangkok

$20.03 billion

8.67%

$184

Singapore

$16.56 billion

2.66%

$272

London

$16.47 billion

4.64%

$148

New York

$16.43 billion

2.93%

$152

Paris

$14.06 billion

-0.78%

$296

Tokyo

$13.77 billion

12.74%

$196

Palma de Mallorca, Spain

$12.69 billion

3.17%

$233

Phuket, Thailand

$12.01 billion

9.16%

$247
The Global Top 10 Destination Cities in 2018

 

2018 International Overnight Visitors

Growth Forecast for 2019

Average Length of Stay

Average Spend Per Day (USD)

Bangkok

22.78 million

3.34%

4.8 nights

$184

Paris

19.10 million

2.24%

2.5 nights

$296

London

19.09 million

3.47%

5.8 nights

$148

Dubai

15.93 million

1.68%

3.5 nights

$553

Singapore

14.67 million

4.0%

4.2 nights

$272

Kuala Lumpur, Malaysia

13.79 million

9.87%

5.7 nights

$142

New York

13.60 million

2.94%

7.9 nights

$152

Istanbul

13.40 million

8.14%

5.8 nights

$106

Tokyo

12.93 million

10.02%

5.4 nights

$196

Antalya, Turkey

12.41 million

8.14%

14.0 nights

$44