Dubai rents increased in August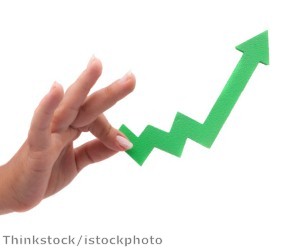 The average rent in Dubai increased last month, new research shows.
According to redin.com, the typical costs of a rental home in the emirate grew 21.6 per cent in August compared to the same month 12 months earlier.
This greatest increase was in the apartment sector, where average rents were up by 24.1 per cent year on year. For rental villas, the growth was less pronounced, but still significant at 9.4 per cent.
Earlier this year, Gulf News reported that rents in Dubai were increasing in preparation for the upcoming 2020 World Expo, while the increasing number of people moving to the emirate from abroad is also believed to have played a part.
According to redin.com's research, the average rent in Dubai has increased every month in 2014 to date, demonstrating the strength of the emirate's market and its continued attractiveness as a destination for investment.
This is clearly demonstrated by the hotel sector, with the National reporting on an STR Global study that found only Paris and Hong Kong have more profitable hotels than Dubai.
It would seem there is a bright future ahead for the industry too, with plans to increase the number and variety of hotels in the emirate revealed.
Speaking at The Hotel Show event at the end of September, Eissam Kazim, chief executive of the Dubai Corporation for Tourism and Commerce Marketing, discussed the organisation's aim to increase the number of three and four-star hotels in the emirate.
'Luxury is our trademark, but it's vital that the city broadens its appeal, while remembering that the cheaper category does not mean lower standards. Instead, it means high quality, lower cost accommodations,' he stated.
A wider variety of accommodation will be needed to cater for the 20 million tourists Dubai hopes to attract in time for the 2020 Expo - a figure that will be double the ten million that visited the emirate in 2010.