Dubai rent rates increase month-by-month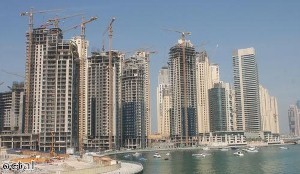 Rental costs in Dubai have continued to rise every month since 2013.
This is according to data released by real estate information provider Reidin.com, which found that prices rose by 2.12 per cent month-to-month (m-t-m) in January 2014. It also showed a year-on-year (y-o-y) increase of 20.32 per cent.
Additionally, apartment rents rise by 2.35 per cent m-t-m, while villa rentals increased by 1.02 per cent m-t-m and 10.82 per cent y-o-y.
In terms of buying property, the study found that prices have continued to show signs of growth. The sales index rose by 2.55 m-t-m, with yearly charges increasing by 26.79 per cent. Apartments saw costs jump 3.33 per cent each month and 29.7 per cent y-o-y.
However, the news was not so positive for villa prices, which registered a small decline in m-t-m revenue. Statistics showed they fell by 0.4 per cent in January, yet still registered a y-o-y increase of 16.38 per cent.
Craig Plumb, head of research at global real estate services provider Jones Lang LaSalle (JJL), commented: "Though rise in residential property prices was 'irrational' in 2013, the rate of increase will slow-down this year. But there won't be any correction this year."
Market analysts had worried the Dubai property market was heading towards another bubble situation that saw prices tumble in the wake of the global financial crisis. However Mr Plumb suggested such fears would prove to be unfounded, due to those involved becoming more smarter. 
He claimed investors were acting with more caution, while developers were now less-likely to rely on pre-sales and large levels of new supply to try and make a profit. Additionally, market regulators were said to be operating more robustly.
Meanwhile, JLL revised its prediction on the number of new properties that would become available over the next 12 months. Initially, it suggested the figure could be in the region of 28,000 units, however it now says it only realistically expects 20,000 to be completed in time.