Dubai remains Middle East's top real estate investment market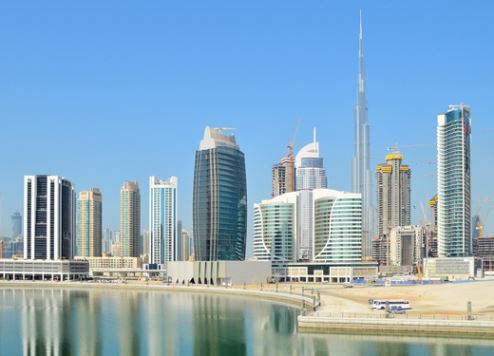 Opportunities galore for savvy real estate investors, say leading research firms
"The Middle East real estate sector continues to offer attractive investment opportunities, but so far the market's potential is still to be realised."
So says Matthew Green, head of research and consultancy at CBRE Middle East, who is overwhelmingly confident about the sector's future.
"We expect to see the market open up in the coming years as regional governments assess new avenues for capital raising," he adds.
Green is quoted in CBRE's latest 'In and Out Middle East' report, which provides an update on commercial real estate investment flows in and out of the region.
The Middle East remains a comparatively small investment market from a global perspective, but it therefore offers plenty of growth potential, says the report.
CBRE notes how at present, investors are focused on development plays and increasingly on alternative investment classes, such as hotels, residential, education and healthcare.
The Middle East real estate market might be in its infancy, but as rapid development occurs and the sector matures, opportunities for foreign investors will blossom, CBRE notes.
"Expectations are that a more formal institutional market will eventually exist, in a region where there is already world-class infrastructure, a growing number of high-quality office schemes suitable for international corporate tenants, strong local demand for prime retail, and a large number of high-profile hospitality and residential properties, which combined, could establish a very solid base for developing an established real estate investment market," the report states.
"Against this backdrop, international education and healthcare operators continue to migrate into the region, driving competition and ultimately helping to raise standards. Interest from Islamic funds remains strong, with continued appetite for sale and leaseback investments within these Sharia-compliant assets classes. Taken together, these market shifts are reflective of the encouraging investment potential of the rapidly growing education and healthcare markets."
Dubai leads the way
Dubai has already cemented its position as the market of choice for new regional entrants, and along with the depth of the labour pool and quality of transportation infrastructure, the emirate clearly has the fundamentals to help drive future investment volumes higher, according to CBRE.
"Add to this, the commercial sector remains in a positive position, particularly for good quality, efficient and well-located buildings, and it is understandable why it is also typically the starting point for new real estate investment searches in the region," says the report.
The UAE is also highlighted as the country best positioned to withstand the ongoing global economic slowdown, with its significant financial reserves helping to insulate its economy from deficit.
Growth of 2.25 percent is predicted for the UAE economy in 2016 and Dubai is expected to outperform the region, with GDP growth of more than 4 percent between 2017 and 2020.
Real estate transactions worth more than AED158 billion ($43 billion) were recorded in Dubai in the first eight months of 2016, according to Dubai Land Department's (DLD) Transactions Report.
More than 38,800 sales, mortgages and other transactions were recorded in the study, issued by the emirate's Real Estate Research and Studies Department.
It revealed that more than 15,493 transactions of a combined value of AED60.5 billion ($16.47 billion) took place in June, July and August.
"Real estate transactions in Dubai have demonstrated strong momentum since the beginning of this year, with growth increasing month by month – activity which substantiates that a positive correction in the domestic market is already well under way," confirms Sultan Butti Bin Merjen, director general of DLD.
Business Bay saw the most unit sales, followed by Dubai Marina, which was also the top market for unit mortgages. Both sought-after precincts are home to properties developed by The First Group. 
"There are a lot of positive signs contained within this report, which collectively demonstrate how the Dubai market is drawing great strength from a number of big infrastructure projects announced by the government," says Bin Mejren.
"The most important contributing factor to these robust figures remains the preparations by the Dubai leadership, in partnership with leading developers, to deliver a number of mega-projects which are laying the groundwork for a significant global event, which is the largest of its kind in the world".
GCC nationals make up the lion's share of real estate investment in Dubai, driven by Emiratis and Saudi citizens.
Indians top the list of non-GCC investors in Dubai real estate, according to the DLD.
A survey of home buyers and investors across the GCC and Egypt has shown that real estate is still the number one preferred investment.
The Real Estate Barometer study, conducted by global market research company YouGov in partnership with Cityscape Global, revealed that more than half of respondents (54 percent) would choose real estate as their preferred investment category.
The YouGov research also indicated that the UAE is one of the most appealing countries in the world in which to invest in real estate, with 65 percent of respondents citing it as the most attractive option within the Middle East, while 64 percent said they believed that Dubai is the prime city in which to buy property in the region.
Lara Al Barazi, YouGov's head of Real Estate Research, says: "It's not surprising that the UAE and Dubai top the most attractive places to invest in real estate as the decision to invest in this sector depends foremost on the state of the economy in the market of interest according to 73 percent of respondents across the region."