Dubai remains a top destination for family holidays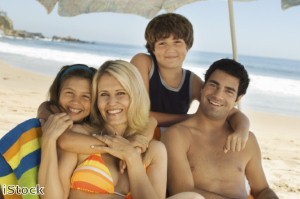 Dubai is well known as a popular destination for family holidays.
Huge numbers of parents bring their children to the emirate every year and this is one of the many reasons that makes it such a popular location for property investors.
There is no shortage of attractions to keep kids entertained in Dubai. Al Nasr Leisureland caters for a wide range of sports from ice skating to ten-pin bowling, while Children's City in Dubai Creek offers a variety of interactive facilities that are fun and educational for youngsters.
Both parents and children enjoy the awe-inspiring creatures on display at the Dubai Aquarium and Underwater Zoo, which is currently home to the likes of sharks, penguins, otters and piranhas.
The attraction has recently added the King Croc, a fearsome saltwater crocodile that is more than 16 feet long and weighs an incredible 750 kg.
Visitors to Dubai also get the chance to see dolphins and other aquatic life at the Dubai Dolphinarium. For people who would like to get into the water themselves, there is the Wild Wadi water theme park and the Wonderland theme park and water park.
Other family-friendly attractions in the emirate include ski slopes at Ski Dubai and the Dubai Mall, which is home to plenty of shops and restaurants children will love.
The emirate is a great place for families, but it is not resting on its laurels. In a few years it will be home to the Mall of the World Development. This gigantic shopping complex will be built with family-friendliness in mind and is sure to house plenty of things to please parents and children alike.
Families who are set to travel to Dubai within the next few months may be interested in attending a new Sesame Street show, which is due to take place in the Emirate from September 29th to October 4th.
Sesame Street Live: Elmo Makes Music is a musical performance that aims to educate as well as entertain and is further evidence of why Dubai is a fantastic destination for families.