Dubai records positive hotel occupancy stats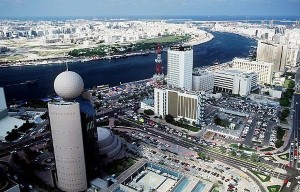 Dubai is the still the number one hotspot for visitors in the Middle East.
The latest Ernst & Young (EY) Middle East Hotel Benchmark Survey for the first half of 2013 found that the emirate had the highest occupancy rates and average rates per room. During the six-month period, average occupancy swelled by two per cent, while the average daily rate (ADR) rose from $267 (£167) to $284.
Unsurprisingly, beachfront locations performed particularly well in H1 - occupancy increased by 3.9 per cent and ADR went up by 4.85 per cent. Part of the allure of Dubai is the stunning views on offer and it seems visitors are choosing to shell out a bit extra in order to enjoy them to the fullest.
Yousef Wahbah, Middle East and North Africa head of transaction real estate at EY, said there has been 'strong growth' in the hospitality sector in the first six months of the year, despite political and economic uncertainty affecting the region.
'The peak winter tourism months showed significant increases across all key performance indicators and although the summer months showed an anticipated slowdown, we remain broadly positive about the region's hospitality industry going into the second half of 2013,' he added.
The positive figures follow a study conducted by STR Global, which found that hotel supply increased by 5.81 per cent in August 2013, while there was a 30.4 per cent jump in demand for accommodation.
This demonstrates how the hospitality sector will continue to play an important role in the future of Dubai, as it offers a peaceful holidaying alternative at a time when many parts of the region are facing political unrest.
On top of this, Dubai boasts great weather, beautiful beaches and a plethora of shopping malls for people to enjoy, which allows it to keep a competitive edge over locations such as Abu Dhabi, Manama and Jeddah.
With so much money to be made, it is no surprise that more investors are teaming up with specialist developers like The First Group in order to build new resorts across the emirate.