Dubai record label aims to sign first Emirati artist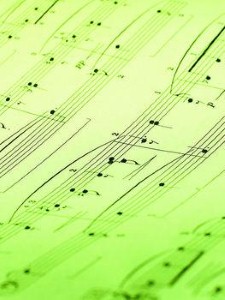 A major record label in Dubai aims to sign its first Emirati recording artist this year.
This is according to The National, which reported Universal Music Mena considered the move to be a vital step in securing its presence in the Gulf. The company currently has eight iTunes stores in the Middle East and also uses streaming services such as Anghami and HP Connected Music.
Now in its third year, it has recently enjoyed success by securing a number one rating in local iTunes stores with its collaboration with The Voice winner Mourad Bouriki. The company claimed it intended to start small with its plans to recruit Emirati talent, by first breaking into the artist's origin country, before attempting to showcase them to a global audience.
Managing director Patrick Boulos hailed the company's ability to operate alongside local and international brands as a key reason for its success. It has previously worked on projects such as the Coke Studio Album release.
He added that the digital era of music downloads is an ideal launch pad for new artists, citing services such as Anghami as being a major part of the music market in the UAE. This is because the streaming site is proving to be increasingly popular with young people, as it offers users unlimited access to songs by charging one fixed fee.
iTunes was also seen to be an important ingredient, being that it is linked to the vast amount of people who currently own an iPhone. Boulos did add, however, he believed physical music such as CDs would not be phased out. Despite the ever-growing popularity of digital content, he advised the traditional methods were still considered to be important to the company.
Faisal Al Saari, an Emirati music star, knows all too well about the importance of developing local talent. He has fused traditional UAE styles with jazz, rock 'n' roll and blues, and believes the signing of a new artist would play a crucial role in raising awareness of regional music.
He commented: 'This is a very important step and would be a benefit for our music and heritage. My target is to bring our music to a wider audience, not just here, but globally.' Al Saari also urged musicians to focus on practicing and studying the subject.
Universal Music is the leading label in the industry, comprising 75 per cent of the international market share in music sales. Its Mena operation has also recently merged with EMI Music Arabia.