Dubai receives 5m tourists in H1 2013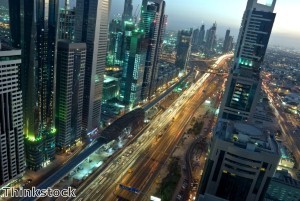 A new report has estimated five million tourists visited Dubai in the first half of 2013.
The Dubai Economic Outlook (DEO) study by the Dubai Economic Council suggests continued growth for the emirate and its focus on tourism and foreign visitors. Around 2.12 million people stayed in hotels during the second quarter as occupancy rates reached 80 per cent, compared to the 76 per cent figure for the same time last year, Gulf News reports.
This announcement highlights the growing hospitality sector in the city, meeting demand from tourism, business and other international sectors that draw people to Dubai. Such statistics are good news for investors looking to invest in the city, with projects such as the Dubai Marina offering plenty of potential.
In fact, the Dubai Marina area was said to be one of the most preferred locations for investment, notably by foreign parties with backers coming from India (27 per cent), the UK (17 per cent) and Pakistan (15 per cent).
As a whole, gross domestic product was up 4.7 per cent year-on-year for the last quarter. The DEO puts this down to the four key areas of manufacturing, wholesale and retail, real estate and transportation.
For investors, the two sectors of most importance are retail and real estate. The latter, as shown by the increased tourism business, shows the potential in backing the right properties and businesses, while retail can often measure the spending habits of those entering the city.
As an example, Dubai Mall recently reported that profits increased by 50 per cent in the third and most recent quarter, thanks to the six million people shopping there each month. Visitor numbers grew by 24 per cent as volumes three times the size of Dubai's resident population pass through its doors on a monthly basis, highlighting the importance of tourists in the city. This year, it made net profits of AED 581 million (£98 million).