Dubai real estate to grow 60% year-on-year in 2013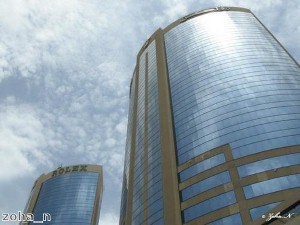 Year-on-year growth for real estate in Dubai will grow as high as 60 per cent by the end of 2013.
This is according to director general of Dubai Land Department (DLD) Sultan Bin Mejrin, who spoke to Gulf News about the recent growth of property in the city.
He said: 'The market has been witnessing a remarkable boom since last year and expected to continue through to the end of this year and will extend to both the residential and commercial sectors.'
Mr Mejrin said he expects hospitality to be at the front of this growth. The city is well known for its entertainment, tourism and business that sees many come to visit, offering an ideal time to invest in luxury hotels - such as the Dubai Marina. Its hotel industry is also being supported by a recent decision to waive the municipality fees - typically ten per cent - for newly-built three and four star hotels.
Upcoming events include the 'Dubai 24 hours' scheme during Eid in Dubai - the city's Eid Al Adha celebrations taking place from October 10th to 19th. For two days during the event seven shopping centres will stay open for a total of 48 hours. Even outside of these two days, malls will have extended trading hours and, as such, the fashion conscious may descend on the emirate during this period.
Investments are strong from overseas, as the DLD reports Indian nationals contributed $2.4 billion (£1.5 billion) in acquiring Dubai real estate last year, alongside investors from Britain ($1.3 billion), Russia ($640 million), Pakistan ($1.1 billion) and Iran ($826 million). The department gives the total figure for foreign property investments last year as $9.8 billion.
Such strong investment is good news for the city's real estate sector. Combined with its related services, this area contributed 12 per cent of its overall gross domestic product last year.
Director-general of Dubai Department of Economic Development Sami Al Qamzi said: 'This is steady growth and the inflation rate would be quite controlled and marginal in such a matured market. The current upturn has come to a mature market which already suffered the consequence of 2009's financial crisis.'