Dubai real estate 'offers value': UBS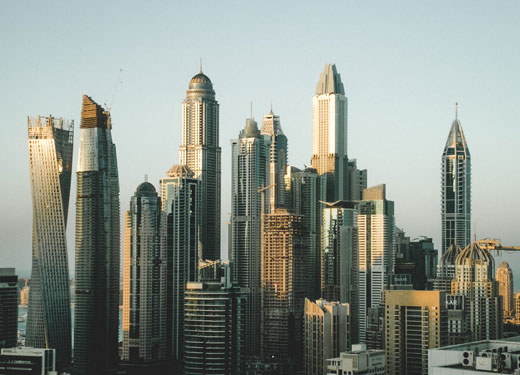 Dubai is just one of four major global property investment markets that is not overvalued or at risk of suffering a major correction, according to the latest UBS Global Real Estate Bubble Index.
The report, which is designed to track the risk of property price bubbles in global cities, rated Dubai as offering 'fair value' – the most positive rating – alongside Boston, Singapore and Milan.
Cities with the highest risk rating and subsequently offering the least value to investors included Tokyo, Munich Sydney, London, Los Angeles and Zurich.
"Munich tops our list in 2019, followed by Toronto and Amsterdam," the analyst said in a statement, referring to the highest-risk investment destinations. "Valuations in Vancouver, San Francisco, Stockholm and Sydney have fallen sharply. New York and Los Angeles are lower as well, while Singapore is almost unchanged."
According to UBS, price bubbles are "a regularly recurring phenomenon in property markets".
"The term 'bubble' refers to a substantial and sustained mispricing of an asset, the existence of which cannot be proven unless it bursts. The UBS Global Real Estate Bubble Index gauges the risk of a property bubble on the basis of such patterns."
In contrast to its global rivals, Dubai has received a positive rating in the UBS report every year since its inception in 2017.
Dubai's positive performance caps a period of sustained growth for the city's real estate sector. Dubai reported 53,000 property transactions worth AED223 billion in 2018, and a further AED106 billion-worth of transactions during the first five months of 2019, according to data provided by the Dubai Land Department. First-time investors accounted for 66% of the total number of sales reported in 2018 and 57% of the total value of investments.