Dubai real estate investment rises sharply in 2014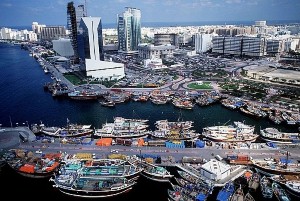 Investment in Dubai's real estate industry has risen sharply during the first three months of 2014.
New figures released by the Dubai Land Department (DLD) revealed expenditure in the sector totalled AED 35 billion (£5.68 billion) between January and March, a rise of 57 per cent against figures achieved for the same period last year.
The emirate's real estate authority stated the number of investors in the property market has also grown considerably. During the first quarter of this year, a total of 13,297 individuals carried out transactions. This represented a surge of 81 per cent compared to Q1 2013.
Emiratis continued to sign the most deals during this period, spending around AED 7 billion. Indians were named as the top foreign investors, making purchases worth AED 5.8 billion. Britons and Pakistanis were second and third, pouring a total of AED 3 billion and AED 2 billion into the real estate sector respectively. Furthermore, members of the Gulf Cooperation Council carried out investments valued at AED 3 billion.
Sultan Butti Bin Mejren, director-general of the DLD, commented: 'The increase in the value of transactions and the numbers of investors in the first three months of this year is something that can be attributed to Dubai's promising economic outlook, the maturation of its investment environment, its strong infrastructure and its transparent legislation.'
He added the diverse number of nationalities pouring money into the emirate reflected how attractive Dubai had become in terms of real estate investment.
The news comes as it was revealed house prices in the area rose by 30 per cent last year. This was attributed to an improved economic outlook and the emirate's successful bid to host the Expo 2020 event. Recent reports have also stated prices in some parts of Dubai have already reached 2008 levels.
Meanwhile, authorities have taken numerous steps to avoid the emirate finding itself in another property bubble. These include efforts to reduce the practices of flipping and speculation.