Dubai real estate 'affordable' compared to other global cities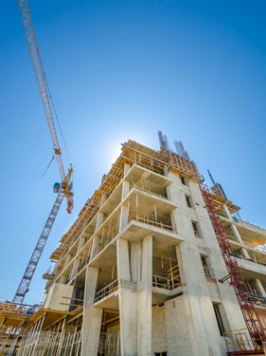 Real estate investment analyst CBRE has revealed the highlights of its Global Living Report, which shed a favourable light on Dubai as an investment opportunity compared to other top global cities.
Presenting the findings at this week's Cityscape Global event, which is being staged at Dubai World Trade Centre (DWTC), the organisation declared Dubai's residential market 'affordable' when compared with London, New York or Hong Kong.
The CBRE report coincides with the release of a survey by YouGov, which found investors in Dubai's property market are upbeat about the sector's 12-month prospects.
More than 60 percent of 1,500 investors surveyed by the company expect the emirate's real estate market to increase in value over the next year.
More than half of homebuyers (54 percent) surveyed were positive about the continuing growth of the Dubai property sector and a further three-fifths (58 percent) expected an increase in sales and rental prices over the next year, indicating a buoyant residential market going forward.
 "The study highlights positive sentiment across the board. Investors, potential homebuyers, as well as real estate professionals, are expecting growth to continue in the Dubai real estate market in the coming year," said YouGov's head of real estate research, Lara Al Barazi.
"The most positive news is the extent of trust investors place in the residential property market, which reveals the high potential this sector has and the importance of understanding what appeals most amongst prospective buyers."