Dubai readies itself to host U17 World Basketball Championships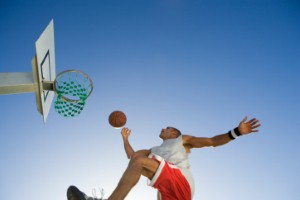 Dubai is readying itself to welcome the world for the Under-17s Basketball Championships.
When the tournament kicks off, the emirate will become the first in the Middle East to host a FIBA event. Preparations for the tournament took another significant step forward this week, as the official group draw was held at the Waldorf Astoria Dubai in Palm Jumeirah.
The hosts were dealt a difficult selection, having to face Puerto Rico, Italy and Spain in Group C. Meanwhile, two-times champions the USA were drawn against Angola, Philippines and Greece. The tournament will take place across three stadiums - Al Wasl, Al Ahli and the Hamdan Sports Complex.
This will be the third staging of the event, which is held every two years. The USA has emerged victorious on both occasions, with Australia finishing as runners up in 2012. The tournament has been previously held in Germany and Lithuania.
Seven of the 16 teams will be making their U17 Debut at the event, with the host nation being one of them. Other first-time entries include Angola and two of the UAE's group opponents, Italy and Puerto Rico.
Staging the event in Dubai is considered to be a momentous event for the occasion for the Emirates and organisers hope it will spur on more of the nation to take up the sport. It will also go some way to honour the FIBA's commitment that the tournament will be held in every continent across the world.
President of the UAE Basketball Association, Ismail Al Gargawi, commented: 'I am so grateful that UAE will host and participate in this year's FIBA U17 World Championship. By creating an event such as this, our organisation and our loyal partners could help showcase basketball to the nation and increase awareness, interest and engagement for the sport.'
He added that hosting the tournament would make the country the leading light for the sport in the Middle East. Al Gargawi also stated the event was a major coup for the UAE and was extremely important for both the sports industry in the Middle East and for enthusiasts.
Taking part in the U17 tournament has proved lucrative for former stars, with two members of the USA side going on to play for top sides. Jahlil Okafor is now playing for collegiate side Dukes University, while Bradley Beal is contracted with NBA side the Washington Wizards.
The event will take place between August 8th to 16th, with the final being played at the Hamdan Bin Mohammed Bin Rashid Sports Complex.