Dubai ranks third in list of cities with most 'green' buildings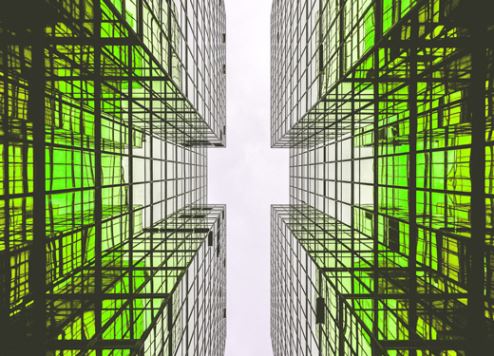 Dubai has placed third in the list of global cities with the highest number of green buildings, according to a new report.
The emirate has more than 550 projects under LEED certification, according to the 'Sustainability and Wellness in Dubai' report by Core Savills.
Only London and New York rank higher with 2,600 and 900 buildings respectively.
Dubai has the highest ratio of projects being certified with 81 percent of in-progress projects across global cities, which indicates a "burgeoning interest in sustainability", according to the real estate firm.
Overall, the UAE ranks among the top 10 countries to hold LEED certification outside the United States. China heads the pack followed Canada and India, according to the report.
In 2016, Dubai Municipality made it mandatory for all buildings in the emirate to implement green building standards in line with the Dubai Smart City strategy.
In addition, all new properties built in Dubai will soon be required to fit energy-efficient lightbulbs.
These are being developed by Dubai Municipality in association with Philips Lighting and will be available by the end of the year.
The plan is part of the Dubai Integrated Energy Strategy, which targets a 30 percent reduction in energy consumption by 2030 and the Dubai Carbon Abatement Strategy, which aims to reduce carbon emissions by 16 percent by 2021.
Dubai also has ambitions to become one of the world's leading sustainable tourism destinations, led by the hotel industry.
The Department of Tourism and Commerce Marketing (Dubai Tourism) recently partnered with four locally-based environmental entities to kick-start its Dubai Sustainable Tourism Initiative (DSTI).
It signed a Memorandum of Understanding (MoU) with Etihad ESCO, Dubai Carbon, Emirates Environmental Group and Emirates Wildlife Society (WWF) to strengthen collaboration and jointly support more sustainable practices that benefit the hospitality industry.
The MOUs signed with the four environmental bodies will allow each partner entity to share their specialised skills, expertise and technical know-how with the tourism and hospitality sector.
Various training workshops will be run to help hotels improve sustainability management and reduce their carbon emissions.