Dubai ranks second for mega-building openings in 2018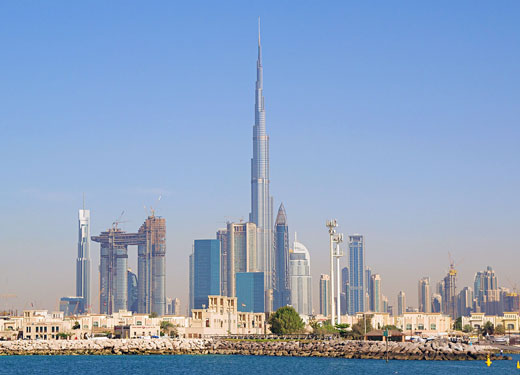 Dubai's iconic skyline grew further in 2018, as confirmed by a new report which ranked the city second worldwide for the number of new skyscraper launches this year.
According to the latest survey published by the Council on Tall Buildings & Urban Habitat (CTBUH), Dubai celebrated the opening of 10 new buildings in 2018 that exceeded 200 metres in height.
Shenzhen in China ranked first with 14 new skyscrapers, marking the third year in a row the Asian metropolis topped the survey.
Beijing ranked third, followed by New York City and Shenyang, China, which claimed equal fourth place.
The top three tallest buildings to open in Dubai in 2018 ranged from 335 metres to 282 metres in height and were situated in Downtown Dubai and Business Bay.
Standing at 360 metres in height, The First Group's forthcoming landmark project, CIEL Tower, is set to surpass all three buildings in stature.
The building, which will be located in Dubai Marina and is designed by award-winning London architectural firm, NORR, features a striking design, contemporary interiors, and a remarkable rooftop Sky Terrace, which will offer stunning 360-degree vistas across the Marina, The Palm Jumeirah and the Arabian Gulf.
It is set to become the flagship hotel in The First Group's rapidly expanding portfolio of properties.
"CIEL Tower will become one of the city's iconic buildings and consolidate The First Group's reputation as a developer of landmark properties and hotels in prestigious locations across the city," said Rob Burns, Chief Executive Officer of The First Group.