Dubai ranks fourth in world retail report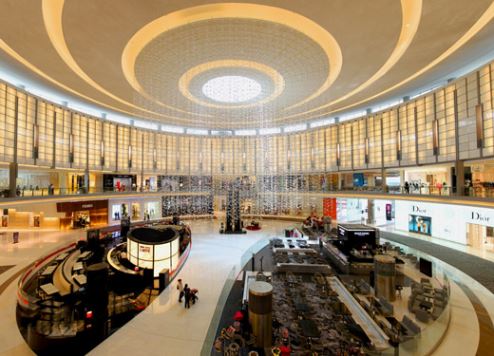 Dubai has placed fourth in a list of the world's top 50 retail cities compiled by Jones Lang LaSalle (JLL).
Other GCC destinations that have a strong presence on the global shopping map include Kuwait City (ranked 9th), Abu Dhabi (11th), and Jeddah and Riyadh (joint 12th), according to JLL's Destination Retail report.
The results prove the Middle East is strengthening its position as a global shopping destination, with one-third of the world's top 15 retail cities located in the region.
Asia Pacific ranked first among all regions with 18 cities featuring in the report's top 50. London retained its position as the world's most popular shopping destination.
However, the Middle East is "coming on strong", according to JLL, "propelled by an ever-increasing array of international retailers".
Cities like Dubai have showcased the Middle East franchise model, creating a "hotbed for retail growth", the report states.
"The Middle East's top cities, including Dubai, Kuwait City, Abu Dhabi, Jeddah and Riyadh, are emerging as business and travel hubs, and are increasingly catching the eye of global retail brands," JLL continues.
"The cities' strong in-place tourism plays an important role in increasing the flow of foreign money, a key driver for retail spend. The markets each have large quantities of affordable retail space, supported by franchise structures, which present viable options for international retailers and reduce their operational risk at entry.
"Additionally, the domestic retail market in the Middle East is not as mature as other regions, allowing international brands to enter without too much competition from domestic brands."
JLL's report also found that pent-up shopping demand across the region had spurred some of the highest sales volumes for retailers.