Dubai ranks among world's top 20 business events destinations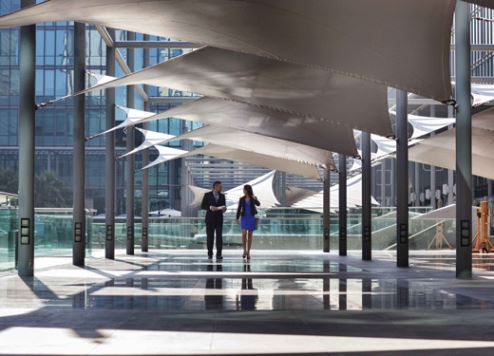 Dubai has been named among the world's top 20 top business events destinations by the Union of International Associations (UIA).
The city maintained its position at number 14 in the UIA's 2015 International Meetings Statistics report and partly reflects its selection to host the World Expo in 2020, which is expected to attract up to 25 million visitors during the six-month event.
This year's report is the 57th edition of the UIA's analysis of trends in the international meetings industry, and shows consistency in Dubai's rise among international meeting cities. Dubai has jumped seven places in two years — up from number 21 in 2013.
"We are immensely proud of the fact that Dubai has maintained its strong position in the UIA's rankings in the face of renewed competition and strong economic headwinds globally," said Issam Kazim, chief executive officer of Dubai Corporation for Tourism and Commerce Marketing (DCTCM)/Dubai Tourism.
"Our aim remains to break into the top 10 destinations and, together with our partners, I am confident that we will achieve this as we build a global knowledge hub here in Dubai."
Dubai also entered the league of 'Top 25 Meetings Destinations in Europe, Middle East, Africa,' a ranking measured annually by Cvent, a cloud-based event management platform.
The improved rankings follow news that Dubai's biggest business events hub, Dubai World Trade Centre (DWTC), contributed AED 12 billion to the emirate's economy in 2015, through staging large-scale exhibitions, trade events, conventions and conferences hosted at the Dubai International Convention and Exhibition Centre (DICEC).
This is the equivalent to 3.1 percent of Dubai's GDP, according to the DWTC Economic Impact Assessment report.
The 2015 annual report also focused on the cross-sectoral impact of MICE events driving incremental value across tourism, travel, hospitality and entertainment industries, collectively supporting more than 80,400 jobs as an immediate effect of hosting these events at DWTC. Estimating the total economic output at more than AED 20.9 billion for the 2015 period, the study further makes the case that nearly 57 percent of all the layers of spend generated by these events has been retained within the domestic economy, reflecting the strength of the MICE Sector value chain in Dubai.