Dubai ranked among the world's top marriage proposal destinations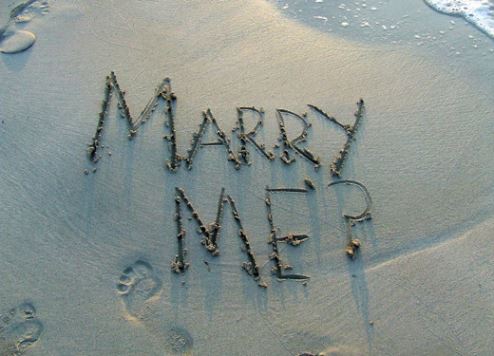 Dubai has been ranked one of the top 20 marriage proposal destinations in the world.
The city was named as the 17th most romantic city in which to 'pop the question', according to a study of social media users around the world.
Research conducted by luxury jewellery company Ingle and Rhode analysed data from Instagram after filtering through some 80 million photos that were uploaded every day over the last 12 months.
Occupying the top five positions were US destinations – New York, Los Angeles, Seattle, Miami and Chicago. London took seventh place, while Paris, often referred to as the city of love, came 15th on the list.
Dubai ranked higher than Philadelphia, Singapore and Honolulu, as the best places in which to go down on one knee. These cities came in 18th, 19th and 20th place respectively.
"We combined data from four Instagram hashtags - #isaidyes, #proposal, #proposed and #heproposed to find more than 250,000 photos," explained a spokesperson from Ingle and Rhode.
"The geographical coordinates were identified by checking the longitude and latitude of each image. We then cross referenced these to the nearest city to find the most popular locations for people to get engaged."
Dubai is fast gaining recognition for its social media pulling power.
In 2015, the city's famous landmark, the Burj Khalifa, was ranked one of the top three global tourist attractions for taking selfies by UK-based attractions booking site Attractiontix.
The firm analysed 219 million Instagram posts between October 2010 and January 2015 to come up with the list, with only the Eiffel Tower in Paris and Disneyland Florida recording more photos from visitors posted on social media.