Dubai ranked among the world's top 20 tourist destinations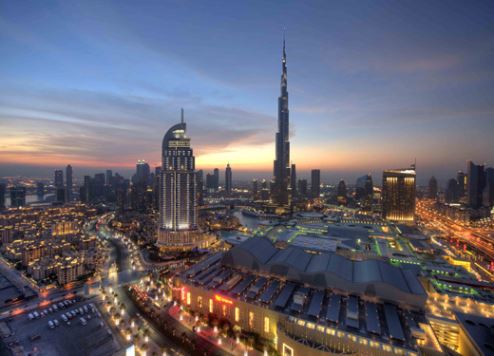 Dubai has been named one of the world's top 20 cities for international tourism arrivals by Euromonitor International's latest 'Top 100 City Destinations Ranking' report, released last week.
The city ranked 12th on the list, ahead of major global destinations such as Rome, Shanghai, Seoul, Las Vegas, Prague, Milan, Tokyo and Barcelona, to name but a few.
Dubai was only out-ranked by the likes of Hong Kong and London, which took first and second slot respectively.
Singapore, Paris, Bangkok and New York also featured in the top 10.
The top 100 list provided details of total international tourism arrivals in 2014. Total arrivals to Dubai reached 11.387 million, up 8.9 percent compared to 10.458 million in 2013.
This far outweighs the 8.78 million who visited Rome in 2014, and is more than double the 5.272 million who visited Los Angeles the same year. 
Hong Kong, the top city destination in the world as ranked in this report, received 27.77 million international arrivals in 2014.
Chinese tourists accounted for 67% of all visitors to Hong Kong revealing the potential of this market for city destinations well connected to China such as Dubai.
With aviation infrastructure cited as one of the key factors driving international visitors to most of Euromonitor's top 10 cities, Dubai is well placed for further growth given its own ambitious aviation plans.
Dubai International Airport is on track to report a record 75 million international passengers in 2015, while operator, Dubai Airports, is also ramping up activity at the city's new mega hub, Al Maktoum International, which will have the capacity to accommodate more than 200 million passengers annually by the mid-2020s.
With both airports due to surpass the 100 million international passenger mark before the end of the decade, Dubai's chances of reaching its 20 million visitor target by 2020 are looking very strong.
The emirate reported 14.2 million overnight visitors in 2015, the latest figures from the Department of Tourism & Commerce Marketing (DTCM) reveal.