Dubai ranked 4th most popular destination worldwide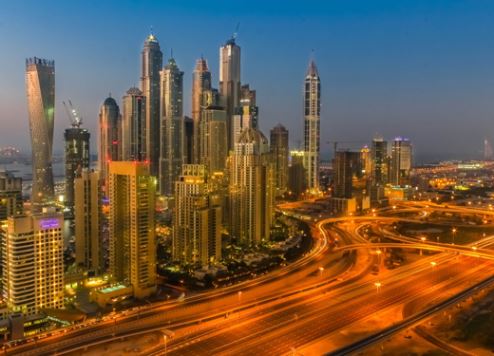 Dubai has been ranked the fourth most popular destination globally, according to the annual Mastercard Global Destinations Cities Index.
The city is projected to receive around 15.27 million international visitors in 2016, the index revealed, which also means it's the most visited destination in the Middle East.
But when it came to spend per visitor, Dubai took top slot by some US$11.5 billion.
"The biggest surprise in this year's Index is Dubai's jump to the top rank based on international visitor spending of $31.3 billion, far exceeding the second ranked London estimated at US$19.8 billion," confirmed Ann Cairns, president of international markets, Mastercard.
The index ranked 132 global cities with Bangkok ranked the most popular destination with an estimated 21.47 million visitors this year, followed by London and Paris with 19.88 million and 18.03 million visitors respectively.
"The findings of the Index show that Dubai is firmly entrenched at the high table of global tourism and travel," said Eyad Al Kourdi, senior vice president and general manager, UAE, Mastercard. 
"Tourism remains the heartbeat of Dubai's economy, and the steady rise in visitor numbers indicates how the emirate's fascinating mix of iconic attractions is proving ever more compelling to today's international traveller. With marquee events such as the Expo 2020 looming on the near horizon, one can expect the accolades to keep coming as Dubai looks to make further progress towards its goal of becoming the world's most visited city within the next five years."
Abu Dhabi was also ranked the fastest growing destination city in the Middle East with 81 percent growth, marking the United Arab Emirates as the most visited and fastest growing country in the region for the second year in a row.
The 2016 Index showed more people travel internationally for leisure, where travellers to the top most visited countries spent more on shopping as opposed to dining - except in Europe, where people spent more on meals in cities such as Amsterdam, Barcelona, Istanbul, Milan, Paris, Prague and Vienna.