Dubai racecourse 'to become luxury mini-city'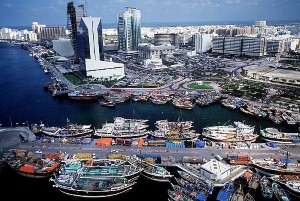 Dubai is no stranger to exciting developments that breathe new life into what is already an ever-changing landscape, and another appears set to happen at a desert racecourse in the emirate.
For one day each year, the Meydan Racecourse is the centre of the horse racing world when it hosts the prestigious Dubai World Cup - the richest horse race on the planet and one that features some of the finest thoroughbreds of all.
More than 60,000 fans flock to the stands to cheer on their favourite horse, but it is important that it is used on a much more regular basis.
CNN has told how there are plans to create a new high-end, mini-city with the racecourse at its heart, to ensure the futuristic development is utilised fully in the run-up to the World Expo, which is coming to Dubai in 2020.
Meydan would be at the centre of the new mini-city, but it would also stretch all the way to the famous financial district and include the Burj Khalifa, the tallest building in the world.
Frank Gabriel, chief executive officer of Dubai Racing Club, said: '[In] 2005 I came here ... there was no thought of Meydan or developments. It was just horse racing.
'All of a sudden within six months we were building a masterplan of a race track and a city and the next thing you know we never stopped moving.'
While the racecourse is now of the very highest quality, and it is accompanied by a hotel, cinema and golf course, it is time for further developments to take place and these include the building of 1,500 villas over 16 million sq m of land.
The new housing estate will be built with lagoons, parks, jogging tracks, beaches and woodlands in place.
Saeed Al Tayer, chairman of the Meydan Group, added developing the mini-city means the group will be put on the global map.