Dubai property transactions up 33% YoY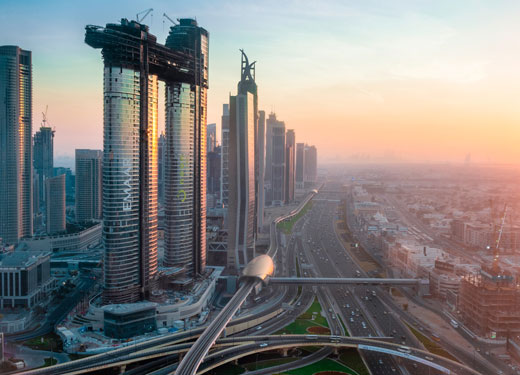 The total value of real estate transactions in Dubai rose an incredible 33% year-on-year in the first five months of 2019 to reach AED34 billion ($9.25 billion), according to data published by Dubai Land Department (DLD).
By comparison, the total value of real estate transactions in the same period in 2018 was just AED24 billion.
In breaking down the data, DLD revealed that residential and commercial apartment sales accounted for 50% (AED17 billion) of the total, followed by land acquisitions (41% / AED14bn) and villa sales (8.8% / AED3bn).
Existing properties and off-plan purchases were accounted for in all totals.
The DLD attributed the significant growth in sales volumes to moves by the government to incentivise the market, including the decision to grant extended residency visas to investors, as well as making it easier for new businesses to establish a foothold in the emirate.
UAE authorities recently began issuing 10-year residency visas to qualifying investors, entrepreneurs and highly-skilled workers, while also allowing 100 percent foreign ownership of new businesses being set up in the country.
Previously, 100 percent foreign ownership was restricted to freezones located across the UAE.
Authorities are also providing longer visa options for students studying at UAE universities to encourage them to forge post-graduate careers in the country.
"The UAE will remain a global incubator for exceptional talents and a permanent destination for international investors," commented Sheikh Mohammed bin Rashid Al Maktoum, Vice President and Prime Minister of the UAE and Ruler of Dubai, in announcing the launch of the initiatives in 2018.