Dubai property transactions up 134% in Q3, '19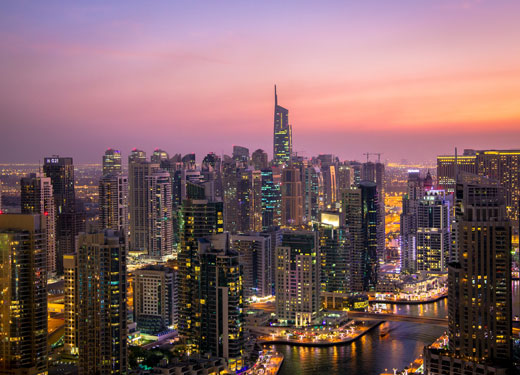 The total number of property transactions recorded in Dubai has risen 134% since the launch of the emirate's Higher Committee of Real Estate, according to new data published by Dubai Land Department.
The committee, which is chaired by Deputy Ruler of Dubai Sheikh Maktoum Mohammed bin Rashid Al Maktoum, launched in September with the aim of bringing greater equilibrium to demand and supply in the city's real estate market.
The news follows an earlier announcement by the DLD, which revealed the total value of property transactions reported in Dubai to date this year exceeds AED56 billion (US$15.2 billion).
Discussing these achievements, DLD Director General HE Sultan Butti bin Mejren, said: "Dubai has the leadership and vision to drive the real estate sector and ensure its long-term sustainability. Since the creation of Dubai's Higher Real Estate Planning Committee, we've seen a 134% increase in property transactions."
Majida Al Rashid, the CEO of the DLD's promotion and real estate investment management department, added: "Real estate market indicators show the maturity of an increasingly balanced sector. We've achieved a total of more than $381.1bn (AED1.4tn) through 715,000 accumulative investments and 374,000 accumulative investors. In 2019, to date, we've seen investments valued at more than $15.2bn across 31,000 investments by 23,000 investors."
Dubai reported 53,000 property transactions worth AED223 billion in 2018, according to data provided by the DLD. First-time investors accounted for 66% of the total number of sales and 57% of the total value of investments.
The city's property market is expected to benefit from strong investor interest pre- and post-Expo 2020. "Expo 2020 Dubai's aims stretch far beyond hosting a spectacular mega event to impress the world… The opportunity for the UAE to influence and impress at the world's largest meeting of minds, and the transformation of the Expo site after the event will all create a significant 'expo dividend' that will be felt across a range of business sectors," commented Najeeb Mohammed Al-Ali, executive director of Expo 2020 Dubai Bureau.