Dubai property sector outlook strong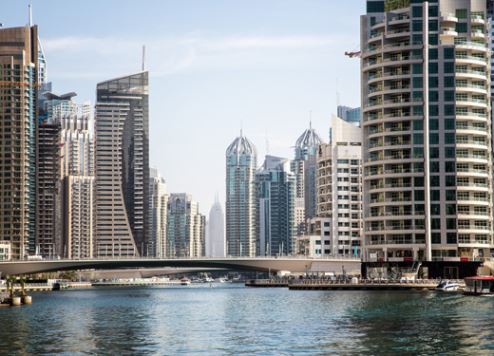 Fundamentals in place to fuel healthy long-term growth, reveals Knight Frank's mid-year review
The outlook for Dubai's real estate market is strong, with several fundamentals in place to drive healthy long-term growth.
That's the conclusion of Knight Frank's UAE Real Estate 2016 mid-year market review, which pinpoints several factors that make Dubai an attractive investment proposition.
They include the UAE's "safe-haven status"; ongoing government investments in large-scale infrastructure and development projects; the availability of more sophisticated investment grade product (e.g. schools, hospitals); transparent processes and procedures; as well as "stronger 2017 growth projections", with the UAE inflation and GDP growth forecast standing at 2.7 percent and 2.6 percent respectively.
Knight Frank's review reports positive performance indicators across all five real estate sectors – office, industrial, hospitality, retail and residential.
For example, Dubai's hotel market sustained strong occupancy rates in Q1 2016, registering 85 percent, the highest in the region by a considerable margin.
Knight Frank says the sector's medium-to-long-term outlook is "positive" and will be "rooted in the delivery of major demand generators that will help drive tourism demand – particularly from the leisure segment".
"The expected delivery of the theme park complex, Bluewaters Island, the Opera District and major retail destinations in Dubai, will stimulate visitation and maintain the (destination's) competitive positioning," says the report.
"These demand drivers are underscored by the continued investment in airline infrastructure, which will further increase accessibility."
In terms of the retail sector, occupancy rates in well-established malls such as Dubai Mall and Mall of the Emirates remain high, indicating strong demand for retail units in the right location, the Knight Frank review stresses.
"In the long-term, we expect to witness another growth cycle for the retail market associated with growth in the hospitality and tourism industry," it adds.
The residential market in Dubai maintained its stability in the year to April 2016, while the prime market continued to outperform the market average.
Prices in the prime segment increased two percent on a quarterly basis between Q4 2015 and Q1 2016 and the performance of prime apartments outweighed that of villas, with the index pointing to a two percent quarterly increase over the same period.
A number of factors have supported this regulation in prices, according to Knight Frank, including a surge in market confidence, driven by a number of factors including government commitment to infrastructure spending.
"While it is too soon to estimate the impact of the Expo 2020 on the residential sector, continued government spending on infrastructure projects geared towards the event (e.g. Route Metro 2020, Dubai Parks & Resorts) will promote confidence in the market and is expected to draw further inward capital," says the review.
"[In addition], the residential real estate market in Dubai continues to attract capital from strong liquid markets such as Saudi Arabia and India; two of the traditionally top buyers of real estate in Dubai."
Looking ahead, Dubai is expected to attract regional and global investment, particularly given its status as one of the top five cities that matter to Ultra High Net Worth individuals (UHNWIs) – those with US$30 million or more in net assets – says Knight Frank, quoting its latest Wealth Report.
Dubai jumped three slots from eighth to fifth place in the 2016 rankings, overtaking cities such as Shanghai, Miami and Paris.
Globally, London topped New York for the second year in a row as the most important city for the ultra-wealthy.
The report, which analyses wealth flows and property investment in top cities around the world, also identified Dubai as a market offering strong opportunities for private investors.
"Dubai has emerged as a global hub for financial services, logistics, hospitality and trade," says Knight Frank analyst Joseph Morris.
"Its airport has overtaken London Heathrow as the busiest by international passenger numbers and Dubai International Financial Centre (DIFC) is the region's leading financial hub.
"These factors have fuelled the development of new master communities and a CBD and attracted significant investment from neighbouring GCC countries and the wider region, including India and China."
Morris says as more international corporations establish regional headquarters and expand and consolidate existing office space in Dubai, there will be a greater focus on quality real estate across the emirate.