Dubai property prices to reach pre-crisis levels next year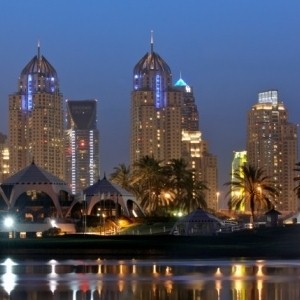 Property prices in Dubai look set to return to pre-crisis levels over the next 18 months.
This is according to property consultant Jones Lang LaSalle (JLL), which stated the emirate was just 15 per cent short of figures achieved in 2008. 27,000 new homes are set to be built over the coming year, as developers look to restart projects that had previously been shelved.
Dubai performed better than all other major property markets during 2013, as prices climbed more than 22 per cent. This was partly due to a surge in government real estate projects triggering a mass buying session by investors.
Although the trend is set to continue over the coming year, growth will occur at a slower pace as the government plans to introduce regulations designed to reduce speculative buying. Investors are also growing more cautious, while property development is set to be phased out over many years, so as to meet demand levels.
Similarly, the World Expo event is not expected to have much of an impact on the property industry this year. This is due to restricted short-term activity, as the industry seeks to regulate itself more carefully in an attempt to avoid creating another housing bubble. Despite this prediction, the exhibition is anticipated to have a positive effect on the UAE in the long-term.
JLL also believed developers would rely more on equity to find new projects, instead of acquiring more debt. Meanwhile, sale and leasebacks and real estate investment trusts are also set to become popular.
The property market is expected to be weighed in the favour of tenants this year, as vacancy levels are set to remain constant. However, the corporate sector is prepared to expand further, as more businesses free up capital to spend on projects and investments.
Although the International Monetary Fund warned in January that Dubai risked getting itself into another bubble, JLL remained confident the emirate would stay well clear of danger. This is attributed to developers learning from previous mistakes and taking a more level-headed approach to investment, as opposed to the previous practice which saw companies scattering new buildings across the city and leaving gaps.