Dubai property price bubble 'unlikely'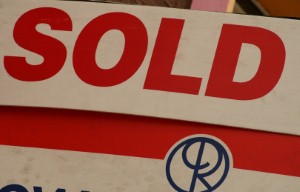 The International Monetary Fund (IMF) has revealed that it does not foresee a property price bubble emerging in Dubai.
Masood Ahmed, head of the IMF's Middle East and Central Asia department, explained that price growth in the emirate had "moderated considerably", meaning any concerns over a bubble have been dispelled.
"I think all of these [regulations] are little grits of sand in the machine that have helped to slow down that pace, which is good, so we are certainly a little less concerned about that," Mr Ahmed said.
"We still think it's an area to watch. It's important to keep watching that going forward, but compared to May our degree of concern would be lower."
He said that the slowdown was due to the fact that Dubai's government had taken the necessary steps to curb speculative buying and had placed requisite restrictions on mortgages, adding that it was now unlikely that there would be an abrupt spike in real estate values.
Earlier this year, Jones Lang LaSalle (JLL) released a report that detailed rises in residential rents and sales, growing by two per cent and one per cent respectively in the third quarter of 2014 - which is slower than the three per cent and six per cent recorded in the second quarter of this year.
A separate study from Cushman & Wakefield (C&W) demonstrated that buyer confidence continues to grow in Dubai, with real estate investment volumes jumping a staggering 2,174.3 per cent in the year ending June 2014.
In just one year, the emirate has climbed from 186th place to 39th in terms of the number of transactions completed, with the value of investment volumes hitting $3.68 billion (£2.29 billion). Although the pace of price increases has slightly slowed, it is still outstripping 53 other countries in the world.