Dubai property market 'set for stable 2015'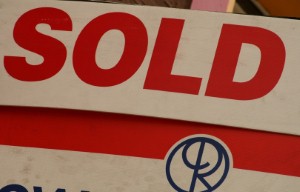 Dubai's property market is expected to enjoy a stable 2015, with some sectors of residential and commercial real estate expected to sell particularly well.
Matthew Green, the head of research and consultancy for the UAE at CBRE Middle East, believes there have been signs of the steadiness in the emirate's property market during the last six months, both in terms of the sales and leasing sectors.
He added: 'We expect this to be a similar outlook for this year, with the scheduled pipeline of 20,000 new units during the year likely to help constrain rental inflation and add more balance to the sector.
'The demand for mid- to low-end residential offerings is expected to remain strong in the short term because of limited supply and high demand. Much of this demand is being generated by solid growth in the services sector, particularly from the retail and hospitality industries.'
After experiencing a year filled with improvement, Dubai's commercial office sector is expected to make further gains in 2015, according to Mr Green.
He believes that due to a solid economic outlook, the emirate's position as 'the headquarter city of choice for global corporates' in the Middle East will strengthen over the next 12 months. As there is a currently a limited supply of good-quality and efficient office property, this sector of the market could experience a boost in demand in the coming quarters.
During 2014, Dubai's hotel property market saw solid investment, due to the expected boosted visitor numbers and economic growth linked to the World Expo 2020, while the wider market has been positively impacted by the unveiling of the government's Dubai Plan 2021.
Furthermore, real estate investments will also benefit from the mega projects announced in 2014, such as the Mall of the World and three new theme parks, which will boost Dubai's tourism appeal and increase the number of visitors heading to the emirate.