Dubai property investment spurred on by World Expo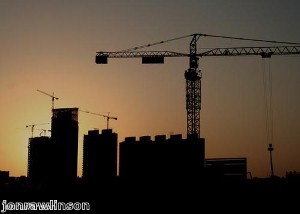 During September, the plans for property developments in Dubai worth over AED40 billion (£6.74 billion) were unveiled, adding more fire to the emirate's red-hot real estate market in the run up to the World Expo 2020.
Since it was announced that Dubai had won the honour of hosting the prestigious event - with its winning concept 'Connecting Minds, Creating the Future' - there has been widespread investor interest in the emirate's property market.
During the last 12 months, Dubai experienced capital growth of 24 per cent, the strongest performance of any country across the globe, leading residential and commercial property consultancy Knight Frank to describe the region as having the "world's hottest" real estate market.
According to the firm's latest Global House Price Index, although property prices in the emirate have begun to stabilise compared to the 53 other countries studied, values were still outpacing all other markets in the world.
Khawar Khan, a research manager at Knight Frank Dubai, wrote on the company blog: "Dubai's strong economic conditions and buoyant labour market continue to attract foreigners in their droves. Since this rising population needs decent (and not always luxurious) accommodation, we expect demand to outstrip supply in the short-term."
To capitalise on the flurry of interest the market has received since the emirate was revealed as the host for the Expo in 2020, the Dubai Land Department has created a comprehensive list of services and maintenance charges to make the process of buying property easier.
The charge index provides potential and existing property investors with a complete catalogue of additional charges on a per square metre basis, covering all the major developments in Dubai.
In addition, the government in the emirate has developed new legislation that has been designed with clarity and transparency in mind for region's property sector. It has been submitted to the court and is awaiting approval.