Dubai Property Festival set for launch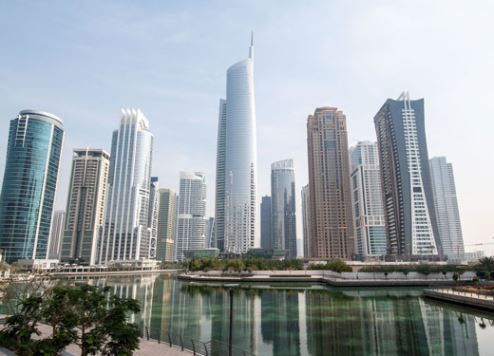 Dubai Land Department (DLD) has announced the launch of Dubai Property Festival (DPF), a three-day sales event to be held at the Dubai World Trade Centre from 9 to 11 April.
The event is expected to attract considerable interest among property developers, brokers, lenders, mortgage providers, investors and home buyers. DPF will help to further stimulate the emirate's buoyant real estate sector.
"To encourage new buyers and investors to the real estate sector, I am delighted to announce the launch of DPF in order to provide everyone with the right environment for choosing the best properties offered, finding the best prices, and making the best deals with real estate brokers and developers," said H.E. Sultan Butti bin Mejren, Director General of DLD. He further explained that the festival will be annual event that forms an inclusive investment platform.
"It will be instrumental in attracting and encouraging more buyers, providing them with access to new homes, and helping them obtain a comprehensive perspective of availability — ultimately being able to make a wise decision to buy a dream home," he added.
"DLD plays a vital role in reshaping Dubai's real estate sector to help drive the economic vision of His Highness Sheikh Mohammed bin Rashid Al Maktoum, Vice President and Prime Minister of the UAE and Ruler of Dubai.
"It is the duty of DLD to ensure that growth and prosperity continue in this sector, and help more buyers, investors and tenants to benefit from overall economic growth, as well as contribute to the activity of our economy."
The festival event will be staged in conjunction with the International Property Show. "We are confident that with this festival and beyond, the real estate sector will continue to grow and contribute to strengthening our economy," Bin Mejren added.
DPF forms part of the Real Estate Investment Week that will see a number of events being held to promote investment in real estate. An investor roundtable will help investors from different countries network with key industry stakeholders to discuss ways of boosting investment.