Dubai Property Festival returns for 2019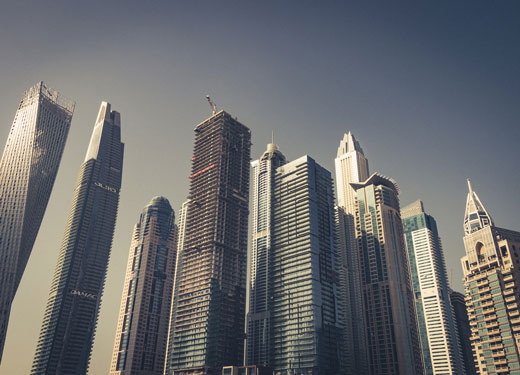 The Dubai Property Festival (DPF) makes its return this month, with more than 20,000 visitors expected to attend the event.
The DPF, which is being staged by Dubai Land Department (DLD), through its Real Estate Investment Management and Promotion Sector and in partnership with the International Property Show (IPS), will be held at Dubai World Trade Centre from 26 – 29 March.
The event will showcase investment opportunities in Dubai's thriving real estate sector. It has attracted the involvement of senior real estate developers, major real estate companies in the UAE and abroad, financial institutions, and banks and investors, the DLD said in a statement.
Discussing the event, HE Sultan Butti Bin Mejren, Director General of DLD, said: "DPF is an ideal platform for various stakeholders in the property sector. It offers great opportunities for the most prominent real estate projects in Dubai, including those that are currently under development. Investors and those looking to take advantage of the opportunities that arise from working in the field can take advantage of its facilities.
"Over the past few years, Dubai exceeded all expectations in creating a business environment that is friendly to investors by introducing appropriate legislation that enable entrepreneurs and real estate developers to invest in this vital sector and ensure profitability and guaranteed income, especially as it represents one of the most important segments of the economic pyramid."
Meanwhile, Majida Ali Rashid, CEO of the Real Estate Investment Management and Promotion Sector in DLD, praised the inherently transparent nature of Dubai's real estate sector, claiming it provided investors with great confidence.
"Dubai's efforts in prioritising an enabling environment for investment have been positively reflected on the increasing demand from investors looking to benefit from Dubai's economic position on the global investment map," he added.
 This year's event will once again feature an on-site auction of properties in addition to workshops, presentations, and panel discussions.