Dubai property boom 'is not fuelled by speculators'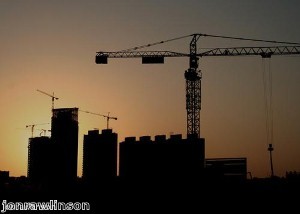 Economists at a leading global bank believe Dubai's property sector is now far healthier than it was in 2008.
Some investors are concerned that the ongoing boom could be brought to a shuddering halt, just like it did following the global economic downturn.
However, Standard Chartered has published a new report that suggests the city's real estate industry is far safer this time around.
Apartment and villa prices have soared in the past 12 months or so and investors have been flocking to Dubai from all over the world. According to the bank's study, the latest upturn is not being driven by industry speculators and there are a number of factors that will help prevent another property bubble.
The demand for mortgages is much lower in 2013, with the majority of traders opting to make cash purchases, while there is now greater control over off-plan sales.
Additionally, two pieces of legislation introduced by the Dubai government - the Investor Protection Law and the Code of Corporate Governance for Developers - have helped to regulate the sector far more effectively.
The report stated: 'The key difference between the real estate market in 2008 and in 2013 is off-plan sales. Flipping of off-plan properties was the main reason behind the previous boom-and-bust cycle.
'Authorities are deploying efforts to ensure that off-plan sales are controlled.'
Standard Chartered revealed that apartment prices have gone up by 38 per cent in the last 12 months, while the average value of villas has increased by 24 per cent over the same period.
This is one of many recent reports to have highlighted the improving fortunes of Dubai's property market.
In August, Cluttons estimated that house prices rose by 31 per cent in the first half of 2013 when compared with the corresponding period in 2012. It stated that villa prices had soared by 21 per cent year-on-year in the second quarter and the going rate for apartments was up by 25.1 per cent.