Dubai promoting cruise tourism in China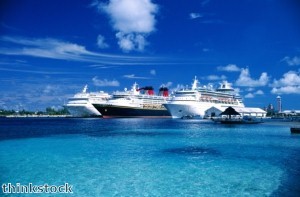 In an effort to capitalise on a potential market, Dubai Cruise Tourism headed to China last week to showcase the emirate as the perfect destination for cruises.
The tour started in Beijing on December 1st and travelled to Shanghai on the 3rd and Guangzhou on the 5th, with the team addressing audiences made up of top travel trade professionals, media and representatives from cruise industry partners MSC, Costa Crociere and Royal Caribbean International (RCI).
Travel industry professionals also had the chance to learn about the newly-launched UAE multi-entry cruise tourism visa, which is expected to boost passenger numbers significantly by 60,000.
Dubai Tourism has four offices in China and has worked closely with the travel industry to attract visitors to the emirate. Its subsidiary company, Dubai Cruise Tourism, has embarked on the roadshow to boost cruise passenger numbers from the country.
The Chinese travel market is potentially lucrative for Dubai as the number of people going on overseas cruises has increased from 160,000 to 660,000 in the last six years, representing significant growth in demand, which the emirate aims to be part of.
Hamad bin Mejrin, executive director at Dubai Tourism, commented: 'Cruise tourism in China is still a relatively new industry, but it is one with huge developing potential and opportunity.
'We already know that Dubai is a city which Chinese travellers have fallen in love with, and we want to ensure they are also made aware of the unique attractions of cruise tourism - from onboard entertainment to special deals for families and incredible itineraries which include amazing destinations across the Arabian Gulf and far beyond.'
He added that his organisation is looking forward to understanding the travel trade in China and how Dubai can cater for tourists from the country. Mr Mejrin believes the new UAE multi-entry visa will make cruising around the Gulf even more accessible for Chinese travellers.
Investment in new infrastructure combined with the must-see attractions Dubai has on offer, such as the Palm Jumeirah and enormous shopping malls, make it an ideal cruise destination and can cater for those wishing to extend their stay before or after they board the ship.
The emirate's cruise season runs from October to June and will welcome 110 ships carrying 381,000 passengers, according to Dubai Tourism.