Dubai prepares to open one-of-kind aqua theatre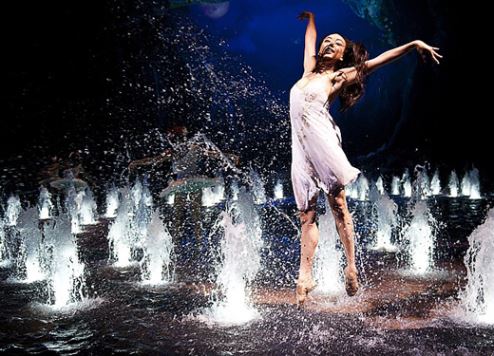 Dubai is preparing to open a one-of-a-kind aqua theatre in Al Habtoor City.
La Perle by Dragone, which has been under construction in the new city-within-a-city for the last three years, has been described by founder and artistic director, Franco Dragone, as "an incredible machine".
"It's like a special spaceship or more like an A380, which I have to fly," he said.
Dragone was speaking at a behind-the-scenes media tour of the venue, which will feature 1,300 seats and an aqua stage filled with more than 2.7 million litres of water.
It will have the ability to change from an aquatic stage to a dry platform, while performers will dive from 35 metres and fly around the auditorium on winches at high speed.
The 90-minute show will preview in mid-2017 with 450 performances per year planned. These will take place twice a day at 7pm and 9.30pm from Wednesday to Sunday.
"In Dubai, we are living and experiencing what will happen in the world in 10 to 20 years from now; it's a city of the future, so that is why Dubai is the right place to do this show," said Dragone, who is already famous for his shows in locations across the globe including Las Vegas, Orlando and Macau.
Over the next few months, 65 artists, 35 creative team members, 70 technicians and other staff will prepare for the show, which will embody the spirit of Arabia.
La Perle by Dragone is expected to attract at least half a million visitors to Dubai each year, particularly families.
The theatre will actively encourage the audience to share their experience on social media via their phones using its Wi-Fi network. The show is also working closely with Dubai Tourism with a view to marketing the experience ahead of its launch.