Dubai port operator announces expansion of biggest port in the Middle East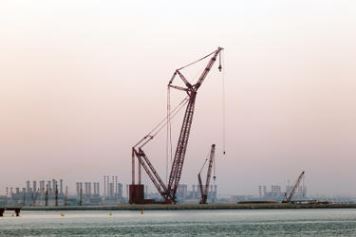 DP World has announced that it will be expanding Jebel Ali port in the next few months as part of a plan to increase the number of cruise tourists coming into the emirate. 
The operator of the biggest sea port in the Middle East said earlier this week (August 4th) that it is about to begin a $1.6 billion expansion of the Gulf commercial hub's huge Jebel Ali port, as it seeks to increase the capacity of the port in order to be able to deal with rising levels of sea traffic. 
The initial work will mean that the commercial possibilities for the sea port are greatly increased. However, there will be potential for the ever expanding port to eventually grow in a similar fashion to Dubai International Airport, a reality that would mean an increased volume of tourists coming into the emirate in the long run. 
Cruises are now more accessible to tourists than ever before, and more and more people each year will have the opportunity to enter nations across the world via sea ports rather than airports, so expansion of these is vital. 
In expanding the port, the original work will allow a new container terminal, the fourth at Jebel Ali, to be constructed on a reclaimed island that sits just to the north of one of the existing container terminals at the port. 
The first phase of this work will mean the port will thereafter be able to handle the equivalent of some 3.1 million standard 20-foot shipping containers by the end of 2018 when the work is due to be completed. This will mean that the overall potential capacity of the Jebel Ali port will be increased by 16 per cent by this phase of the works alone.