Dubai popular among young British professionals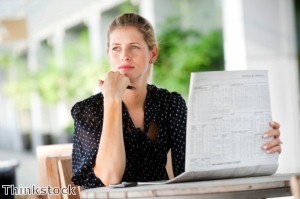 Dubai has been awarded the accolade of second most popular destination for young British professionals looking to relocate overseas, according to new research from the deVere Group.
The company claims that 23 per cent of its UK-based clients under the age of 35 want to move to the emirate. Dubai narrowly missed out on the top spot, as 26 per cent of those polled named Hong Kong as the most attractive destination for relocation.
New York secured 19 per cent of the vote, Cape Town 15 per cent and Sydney seven per cent. A combined ten per cent cited Abu Dhabi, Barcelona, Tokyo and Geneva as their preferred destinations for moving overseas.
It is unsurprising that Dubai is among the favourite locations for those looking to find a new life overseas, especially for those who intend to invest or further their careers.
The tourism industry is booming, with the emirate recently being voted the best in the world for hotels and shopping. In addition, the airport has overtaken London Heathrow as the busiest in the world, meaning more people than ever are travelling to and through Dubai, opening up several investment opportunities. The emirate is often viewed as a safe haven for international businesses and investors.
Dubai is perfect for young professionals looking to start a new life as it does not impose any personal, capital gains or withholding tax. Separate research - released earlier this month - supported this, revealing expats are heading to the UAE as it offers a better quality of life, allowing people to further their careers and boost their income.
Nigel Green, the deVere Group's founder and chief executive officer, commented: "Relocating overseas is always a big step and so the benefits and rewards for doing so need to be clearly identifiable and substantial.
"Naturally, high achieving young professionals like those who participated in this survey would be looking at global destinations that are perceived to offer the very best career and remuneration opportunities available; and preferably have a competitive tax rate in order to maximise their income whilst abroad."
He added that because of these "pull factors", it is completely unsurprising that Dubai and Hong Kong were voted as the top two destinations for British professionals aged under 35.