Dubai Police adds McClaren to fleet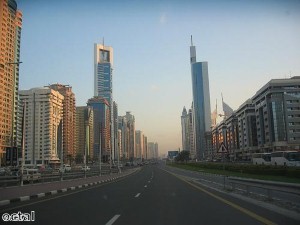 Dubai Police has expanded its collection of supercars with a McClaren MP4-12C.
Like all of the its sportscars, this latest vehicle has been custom decorated in the white and green livery of the body. The latest acquisition was announced via Twitter today (December 24th).
This brings the total collection up to 13, following on from the organisation's acquisition of five vehicles during this year's Dubai Motor Show In November, where it picked up a Nissan GTR, Mercedes G class Brabus, Mercedes SL63 and two Audi R8s.
Other models include an Aston Martin One-77, Bentley Continental GT, Ferrari FF and Bugatti Veyron.
Of course, the fleet is not used in day-to-day police operations. The collection of supercars is used as attract tourism and promote the city. It appeals to the strong motoring culture and business present in the emirate.
This is a trend slowing growing in other bodies within Dubai. Last month, the city's fire brigade purchased a Chevrolet Corvette Stingray. Similar to the police, this has been customised in the colors of the department and used for promotional purposes.
Speaking at Dubai Motor Show in November, Dubai Police's Brigadier Nabil Abdulla Al Redha said: 'We looked at the reaction of the people and we discovered it was a good impact and good advertisement, so we decided to expand [the fleet]. We mostly use the cars in places that have lots of tourists, allowing them to take pictures. This is promoting the image of Dubai to the world.'
Such promotions will likely grow as motoring increases in popularity. This can be seen in the various events held, such as the biennial Dubai Motor Show, where the fleet of supercars lead a parade across the city.
For instance, between January 10th and 11th the Dunlop 24 hours Dubai competition
will be held at the city's autodrone - a 5.3km racetrack. This international contest will feature various vehicles competing in the day-long competition.
It is part of the 24 hour series, which includes a similar event in Barcelona and 12 hour versions in Hungary, Italy and Zandvoort.