Dubai plans Olympic bid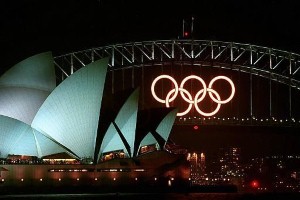 Dubai is planning to submit a bid for the Olympic Games in the near future, according to the leader of the Dubai Sports Council.
According to Xinhua news agency, the emirate is considering throwing its hat into the ring for the sporting event within the next decade.
Ali Omar, Dubai Sports Council director, stated: 'Hosting the Olympics is a dream. We hope to submit such a bid within the next eight years, God willing.'
He suggested the emirate's decision may be influenced by the fact fellow gulf nation Qatar will host the football World Cup in 2022.
'Qatar's move put professional sports in the whole Gulf Arab region in the focus of the world's attention,' Mr Omar stated.
His comments suggest a change of heart in the emirate, as last year it was claimed Dubai had given up on competing for the Olympics.
Shaima Al Zarooni - a senior executive board member on the UAE National Olympic Committee - had claimed the authorities had chosen to focus on making the upcoming 2020 World Expo as successful as possible rather than pursue a bid for the games, but it seems the emirate may now be confident it can handle both events.
The next Olympic Games will be held in Brazil's Rio De Janeiro, before moving to Tokyo in 2020. Bidding for the 2024 edition is due to start next year, with Berlin the only city to have expressed serious intent to compete for the right to host.
A Dubai Olympics would certainly be welcomed by hotel owners and investors alike, as it would see millions of visitors arrive in the city and boost the emirate's global reputation further.
It would easily be the largest sporting event to have been staged in Dubai, although the emirate is steadily becoming a more attractive destination for a number of sports.
The Dubai Duty Free Tennis Championships has attracted international stars such as Roger Federer and Rafael Nadal, while it has been suggested Brazilian football star Robinho could soon be playing his trade in the emirate with local club Al Ahli.