Dubai plans $689mn IPO to 'further boost tourism'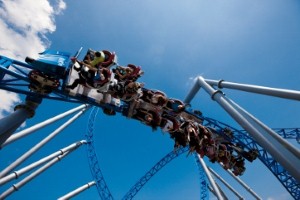 A Dubai-based firm has announced its intention to launch a $689 million (£437 million) initial public offering (IPO) of shares during November in an effort to boost tourism even further in the emirate.
Dubai Parks and Resorts - part of the government-owned Meraas investment group - revealed on Tuesday (November 11th) that it would sell 2.53 billion shares between November 17th and 30th, at a price of AED1 (£0.17) each.
Construction has started on the firm's network of three linked theme parks - a project worth $2.9 billion - which it believes will help Dubai meet its target to attract 20 million tourists by 2020, adding that it hopes to treble the number of visitors currently heading to the emirate.
Raed Al Nuaimi, chief executive of Dubai Parks and Resorts, commented: "With Dubai's status as a leading global tourist destination continuing to grow, there exists an exciting opportunity to enhance the emirate's leisure, entertainment and retail offering.
"The project will benefit from a prime and easily accessible location, partnerships with world-renowned brands, industry-leading operators and a wide range of attractions catering to visitors of all ages, both from the Middle East and beyond."
The 16 million square foot project, which is being constructed on the outskirts of the emirate, will become home to three distinctly different theme parks: Motiongate, which will be based on films made by DreamWorks Animation and Sony Pictures, Legoland Dubai, and Bollywood Park.
Hotels, shopping malls and other entertainment facilities are also pegged for construction, with the project's completion scheduled for September 30th 2016.
Meraas estimates that the overall cost will be around AED10.5 billion, AED4.2 billion of which has come from debt arranged by Goldman Sachs and the remaining AED6.3 billion being provided by equity, which will include the IPO proceeds.
Dubai Parks and Resorts has partnered with international operators that have a wealth of experience in the theme park industry. Parques Reunidos of Spain, the second largest operator in Europe, will take care of Motiongate and Bollywood Park, while Merlin Entertainment with operate Legoland.
Meraas believes that the interest in the IPO will be boosted by the emirate's rapid expansion in tourism. Dubai was recently rated the fifth most visited city in the world by Mastercard, attracting 11.95 million overnight visitors, beating New York, Hong Kong and Milan.