Dubai performs well in Global House Price Index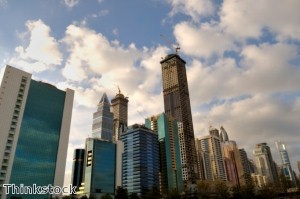 The value of Dubai properties increased by an incredible 21.1 per cent in the first quarter of 2013 when compared to the corresponding period in 2012, a new report has shown.
Knight Frank's latest Global House Price Index indicated the city had the third best performing real estate sector in the world in the first three months of the year - only surpassed by Hong Kong and China.
Indeed, the former witnessed a 28 per cent year-on-year upturn in property prices, while China saw the value of its dwellings grow by 23.8 per cent.
The price of Dubai's residential buildings also increased by 9.2 per cent when compared with the fourth quarter of 2012, which highlights just how quickly the market has recovered.
Like many other parts of the world, Dubai's real estate sector fell on hard times when the global economy collapsed in 2008-09, but it has fought back extremely well.
The report highlighted just how strongly the Middle East is performing at the moment.
'Property prices in all world regions, except Europe, increased in the year to March with the Middle East performing best, rising by 10.6 per cent on average,' it stated.
European countries are certainly having a torrid time at the moment and it is no surprise that investors are looking further east when adding new assets to their portfolios.
'Aside from Japan and South Korea, all the countries that recorded negative growth in the 12 months to March were based in Europe,' the Knight Frank study added.
This is not the first piece of research that has outlined the strength of the UAE's property sector in recent weeks.
Earlier this month, Global Investment House's GCC Real Estate Quarterly report confirmed that UAE-based landlords have been able to raise their rents in 2013, as the demand for accommodation in Dubai has soared.
In fact, property owners were asking their tenants to pay an extra ten per cent in the first quarter of the year when compared with the last three months in 2012.
Looking for apartments in Dubai? The First Group can help you out