Dubai passenger traffic climbs 23% in May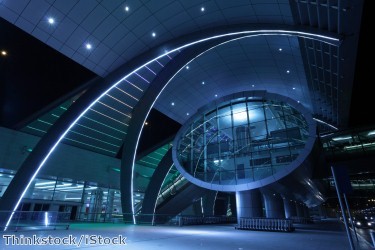 The number of passengers coming through Dubai International Airport reached 6.2 million in May, as the airport recorded impressive annual growth of almost a quarter.
Dubai International Airport became the busiest airport in the world last year, taking that particular crown from London's Heathrow. Dubai International continues to handle more and more passenger traffic as the number of tourists coming to Dubai increases year after year. 
The 6.2 million people passing through the airport in May marked a 23.2 percent increase on the same month a year before according to Dubai Airports, which owns and manages the transport hub. 
"The summer peak is upon us and we are thrilled to have both of our upgraded runways in full operation. We expect record traffic levels and have boosted our staff levels," said Paul Griffiths, chief executive of Dubai Airports.
In the year to date, the level of passenger traffic for Dubai International Airport hit some 32.38 million people, which represented an increase of 9.4 percent when compared to the same five-month period in 2014. 
The number of flights conducted at the airport in May also showed impressive growth, climbing 48.8 percent in a year to hit a total of 34,107. On a year to date basis, the number of flights was 12.6 percent higher than witnessed in the same period a year ago. 
The study from Dubai Airports also looked at where the passengers coming through the airport are flying from, and it was discovered that Eastern Europe is now the fastest rising region for flights to Dubai. 
This is mostly thanks to flydubai's new services to Slovakia, Bosnia, Bulgaria and Croatia, which contributed to an 85.4 percent increase over last year in terms of passenger numbers to Dubai. 
In addition, the Indian subcontinent and North America continue to see passenger numbers to Dubai grow, with 33.8 percent and 28 percent increases in evidence respectively in the last year.