Dubai Parks & Resorts sets its sights on Six Flags theme park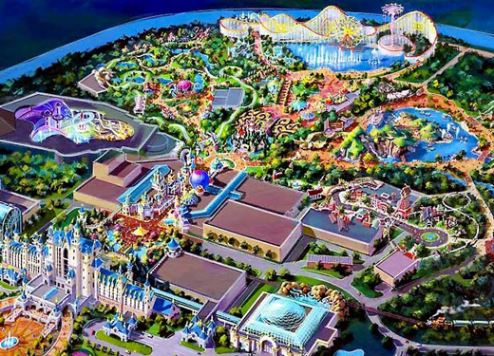 Dubai Parks & Resorts is planning a rights issue and debt financing to fund a Six Flags theme park linked to its existing development in the south of Dubai.
In a filing to the Dubai Financial Market on March 27, the company said it was inviting shareholders to an assembly meeting on April 18 for a special resolution to approve the financing of the project and to pay for expenses incurred in connection with the issuance of rights issue shares.
Dubai Parks & Resorts said it planned to increase the share capital of the company by AED1.67 billion through the issuance of 1.67 billion shares with a nominal value of AED1 per share.
The company, which was spun-off by Dubai-owned Meraas Holding in 2014, is currently building three theme parks near Jebel Ali - Legoland Dubai, Motiongate Dubai and Bollywood Parks Dubai, all of which are on track to open in October this year.
In the past, Dubai Parks & Resorts revealed this three-park attraction represented the first phase of a much more ambitious project, having signed a deal with Texas-based Six Flags Entertainment to build a theme park at the complex two years ago.
In a further statement, the company said the Six Flags resort would include 27 rides for all ages and is scheduled for completion in Q4, 2019.
"The addition of a Six Flags branded theme park - the first in the region - will further establish Dubai Parks & Resorts' position as the Middle East's largest leisure and entertainment destination. Six Flags is one of the world's largest amusement park corporations with 18 properties around the world," said the company's CEO, Raed Kajoor Al Nuaimi.
"As the fourth most visited city in the world, Dubai Parks & Resorts, and the additional Six Flags component, is set to benefit from the UAE's increasingly popularity as a tourist destination as well as it growing population."