Dubai parks celebrate Eid Al Adha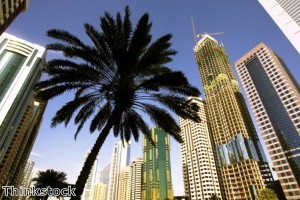 Dubai is not just about the city and shopping during Eid Al Adha, as many public parks will be offering family entertainment.
The celebrations, which begin around next Monday (October 14th), will mark the holiday with traditional Emirati dance performances, African drumming and other acts in the city's open parkland scenery.
These will primarily happen on the first three days of Eid Al Adha in six of the emirate's parks - Al Safa, Al Mushriff, Creek, Al Mamzar, Jumeriah Beach and Zabeel Park - as well as the zoo. These parks will be open until 23:00 local time.
Director of public parks and horticulture department at Dubai Municipality Eng Taleb Abdul Kareem Julfar said: 'The move is aimed at providing maximum entertainment and happiness for the residents and visitors of Dubai during the Eid days. Most of the programmes are targeting families and children considering the increased number of families visiting parks on special occasions.'
In addition to the cultural variety found in Dubai, the celebrations are an example of the events and attractions that make it a well known tourist destination. It is a city increasing in hotels and hospitality, with plenty of options for investors - such as with The First Group.
Mr Julfar said: 'The number of park visitors during the last few years indicates the high rate of public interest … [in] spending the beautiful moments of life in the most attractive places of the city.'
Alongside events occurring in the parks, many shopping centres will offer extended hours. Dubai Mall, Mirdif City Centre, Deira City Centre, Mall of the Emirates, Arabaian Centre, Dubai Festival City Mall and Lamcy Plaza will all open non-stop for a 48-hour period, with additional shopping centres opening from 10:00 until 00:00 local time.
Dubai has also made recent steps in offering more parks and open spaces. Next year will see the launch of at least two more large parks - the Quran Park and a Crocodile Park.