Dubai Parks and Resorts on course to open next year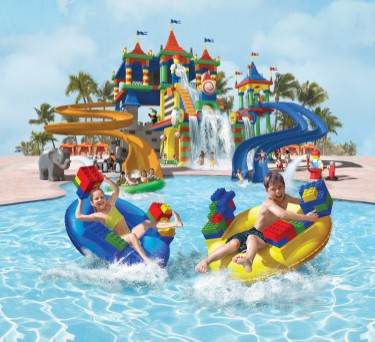 The Dubai Parks and Resorts theme park complex is on course to open next year.
According to Raed Al Nuaimi, chief executive of the company behind the project, the attraction is set to open in 2016 and will have attracted 5.5 million visitors within a year of opening. From 2017 onwards, the complex is forecast to see guest numbers rise by between nine and 11 per cent annually.
Dubai Parks and Resorts will be home to a number of exciting new attractions, including the Middle East's first Legoland, the film-based Motiongate theme park and a Bollywood inspired theme park.
Mr Al Nuaimi told The National: "We play a role like others in the vision [of attracting 20 million visitors to Dubai by 2020], but we are not leading it alone."
"We are a part of a huge organisation that is led by Sheikh Mohammed [bin Rashid] and each one of us is doing its role."
As well as helping to attract millions of tourists to Dubai, the theme park complex will have a positive impact on local residents. Around 5,000 jobs are set to be created at the centre, with Mr Al Nuaimi revealing a mass recruitment programme is likely to take place at the end of 2015.
Last month, it was revealed Legoland Dubai will feature a water park, as well as more than 100 rides and attractions.
Motiongate, meanwhile, has reached an agreement to create a Hunger Games attraction, which will be based on the hit films starring Jennifer Lawrence.