Dubai Parks and Resorts' IPO demand highlights 'booming tourism sector'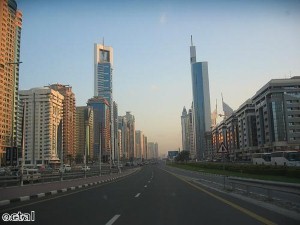 Dubai Parks and Resorts' initial public offering (IPO) of $689 million (£437 million) has been oversubscribed multiple times, according to the organisation, underlining the success of the emirate's booming tourism sector.
The IPO, which closed on Sunday (November 30th), enabled both institutional and retail investors to buy 40 per cent of the company's shares for a cost of AED1 (£0.17) each.
It has now revealed that the institutional portion had proved to be incredibly popular and has been oversubscribed many times.
Raed Al Nuaimi, chief executive of Dubai Parks and Resorts, commented: 'I think our project has captured the imagination of UAE investors, who have clearly demonstrated their conviction in supporting what will become an important element of Dubai's 2020 tourist strategy.'
The company's shares are expected to be listed on the emirate's main stock exchange on December 10th.
Three new theme parks are to be constructed by the firm in a location ideally placed near Al Maktoum International airport, which is being turned into the world's biggest global hub, with refurbishment work started to allow it to handle more than 200 million passengers per year upon completion.
Construction of the 25 million sq ft area, which will cost around $3 billion to develop, will be finished by 2016, according to the current plans. The complex will consist of the Middle East's first Legoland, a Bollywood inspired park and one based on a Hollywood concept.
Dubai Parks and Resorts' IPO is one of the largest ever launched in the theme parks sector, according to data compiled by Dealogic. Last year, SeaWorld raised $702 million through this method, whereas Six Flags raised just $70 million in 1996.
The IPO is a vital component of the emirate's strategy to diversify its economy and position itself as the UAE's top destination for tourism.
In 2013, Sheikh Mohammed bin Rashid Al Maktoum, the ruler of Dubai, announced his goal of doubling the number of visitors to 20 million a year by 2020 and trebling the sector contribution to the economy.
The theme parks, which are expected to attract 6.7 million visitors in their first year, will help Dubai achieve this target.