Dubai opens world's highest post office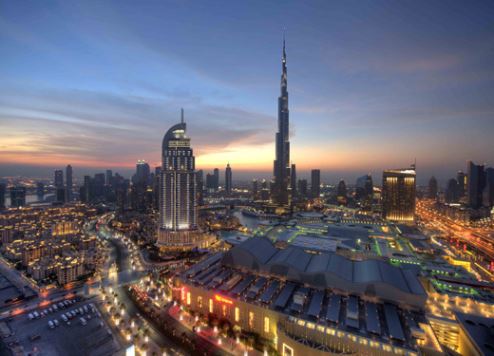 Dubai has added another feat to its list of record-breaking accolades by opening the doors to the highest post office in the world.
The 'Burj Khalifa Heights' kiosk, located at the observations deck on the 148th floor of the city's iconic tower, has been launched in partnership with Emirates Post.
It coincides with the unveiling of a new AED3 official stamp featuring Burj Khalifa, which was designed to mark the tower's sixth anniversary.
Visitors to the At the Top observation deck will be able to purchase the stamp and send a special souvenir postcard labelled from 'Burj Khalifa Heights'.
Ahmad Al Falasi, executive director – group operations, Emaar Properties, said the launch of the commemorative stamp was a "fitting tribute to the vision behind Burj Khalifa and the years of hard work by thousands of professionals around the world that went into building it".
"Burj Khalifa is a global icon and the pride of our nation. One of the world's most visited tourist attractions, it is also a compelling testament to the can-do ability of Dubai and the city's focus on promoting global partnerships. An architectural marvel that pushes the boundaries of engineering and construction, Burj Khalifa has become one of the most photographed monuments in the past six years."
Emirates Post Group acting CEO Fahad Al Hosani added: "Emirates Post Group is delighted to issue stamps on Burj Khalifa, which is a symbol of pride and the pinnacle of international achievement for the UAE. For six years, Burj Khalifa has been in the international spotlight and we are very happy to commemorate the 6th anniversary of its opening through these beautiful stamps."